A vibrant city with real personality, diversity and soul, Dublin is one of Europe's finest. See Essential Travel's round-the-clock guide to the Irish city and discover there's more on offer than Guinness. Join in a ceilidh, catch an Irish classic at Abby Theatre or join local Dubliners for a real whisky in the oldest pub in Ireland...
Christ Church Cathedral
This Dublin landmark (that dates back to 1030) is the perfect place to start the day. You'll find it at the top of the city hill - a lovely place to watch the sun come up over Dublin. Hang around until 9.45am if you want to pop inside, the gorgeous crypt and interior is worth the wait.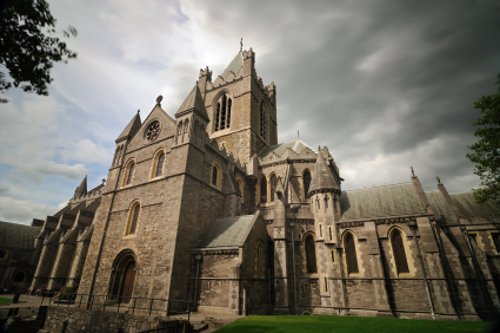 Queen of Tarts
This gorgeous eat-in bakery is packed with delights. Set up by pastery chefs Yvonne and Regina Fallon, its a satisfying stop any time of day serving both sweet and savoury treats as well as hot and cold dishes.
Address: 4 Cork Hill, Dame Street and Cows Lane, Dame Street
Tel: +00 353 1670 7499 and +00 353 1633 4689
Website: www.queenoftarts.ie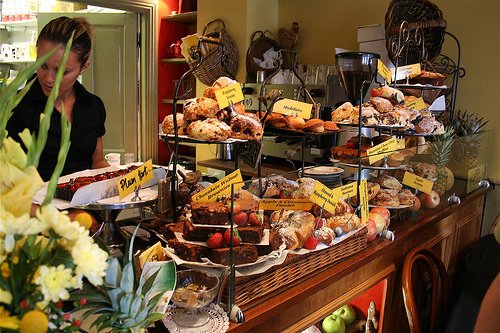 Dublin Castle
Just around the corner from Queen of Tarts (above), Dublin Castle is a natural next stop. Viking foundations adn an Anglo-Norman fortress (among other architectural additions) makes this an unusually eclectic castle.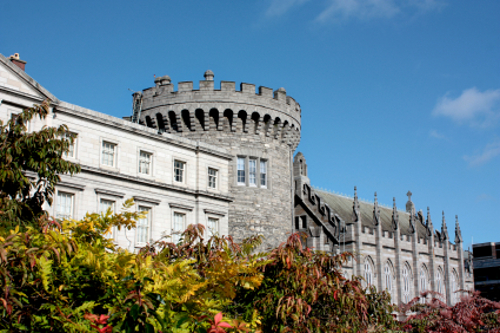 St Patrick's Tower
Once a working windmill (and the tallest outside of Holland, at that) St Patrick's Tower is set within the Guiness Brewery grounds, though not actually run by them.You can admire the 40 metre tall building from the outside, though there's no visitor acces.
Ark Children's Cultural Centre
This custom-built centre presents work by children, for children and about children. Theatre, events and workshops run throughout the day (starting at 10.15am) and are aimed at 3-14 year olds.
Address: 11a Eustace Street, Temple Bar
Tel: +00 353 1670 7788
Website: ark.ie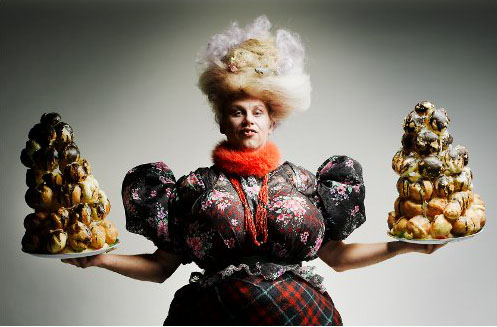 Trinity University
Trinity University's cobbled pathways may be picturesque, but this is definitely a stop for more studious, literary types. The Old Library and the Book of Kells (a 9th century gospel manuscript) are the main draws. There's also the Oscar Wilde Centre and Samuel Beckett Theatre.
Address: College Green
Tel: +00 353 1896 1000
Website: www.tcd.ie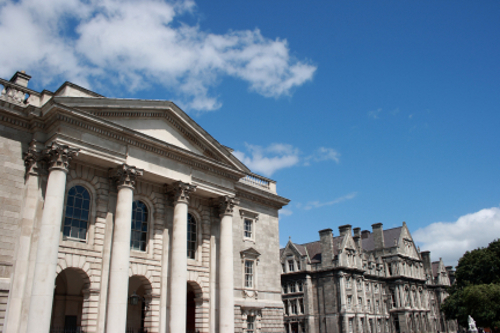 Guinness Storehouse
The original 1904 Guinness storehouse is now an ambitious, interactive museum about the process of brewing the drink. There's five floors of quirky, Guinness related education before you're rewarded at the rooftop Gravity Bar where you get a complimentary half pint of the black stuff.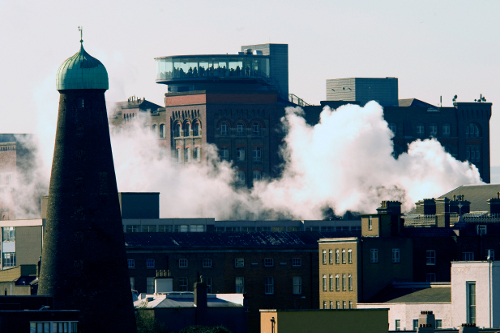 Hurling, Gaelic Football and Croke Park
If you catch the Gaelic football (a game that uses a heavy ball that can be kicked or carried) or hurling (using sticks and a small ball) seasons, you're in luck. Head to the 82,000 capacity Croke Park in the north of Dublin and watch the games comence. The atmosphere is intense.
Jo'Burger
An arty decor, tasty organic burgers and odd little treat (menus made from children's almanacs and burger choices include one that comes with peanut chilli sauce), make Jo'Burger one of the coolest places to lunch. If you're here for dinner, expect DJs to play through the night.
National Gallery
More than 12,000 works of art make Ireland's National Gallery a must stop. Irish artists are well represented and temporary exhibitions are well curated. Entrance to the permanent collection is free.
Irish Film Institute
Classics and art-house films are the mainstay at this modern cinema-cum-centre. There's a cafe, bookshop and exhibition space.
Comhaltas Ceoltoiri Eireann
This Irish music club (of sorts) promotes, teaches and encourages the continuation of traditional Irish music and dance. There are 13 outposts in Dublin alone - catch a ceilidh community dance, performance or workshops.
Boom Boom Room
This live music haunt is a must for fans of alternative sounds. Folk, jazz and electronica dominate the bill with plenty of world music and experimentalism.
Dice Bar
If Bono (of U2) isn't impressing you with his bar in The Clarence hotel, try Huey of The Fun Lovin' Criminals' effort. While he's just an investor, the cool NYC vibe is obvious in the down-to-earth Dice Bar. Expect indie and rock music and cool DJs on the cosy dancefloor.
Button Factory
Button Factory is a club, live music venue, lounge bar and cafe. The bill is eclectic (from rock to comedy) and regular clubbing nights span most musical tastes.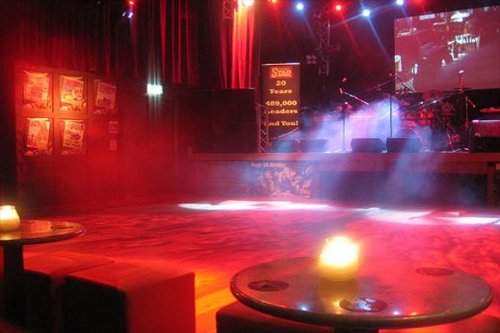 Breaks Snooker Club
All night snooker joints are relatively plentiful in Dublin. Breaks is one of the biggest with more than 20 full sized tables plus video games.
Address: Whitehall Walks, Upper Drumcondra Road
Tel: +353 1836 9433
The Gig's Place
Open from midnight until the morning (around 6am) most nights, The Gig's Place has been a favourite with late nighters for more than 35 years. Originally opened to feed and water the musicians and performers of Dublin, it still does a roaring trade (burgers, breakfasts etc) and still plays host to random late night jams.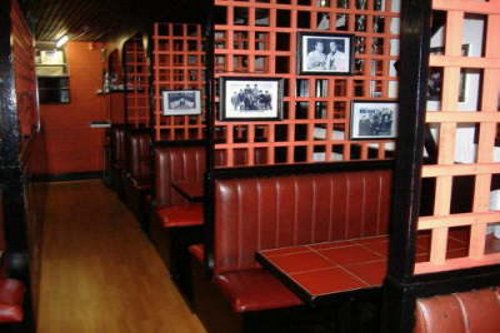 Marlay Park
This public park, on the southern outskirts of Dublin, is the starting point of walking trail, Wicklow Hills. Whether you're a serious walker or not, the beautiful grounds, a Saturday market and Marlay House make the park itself worth a visit. Have an early morning wander before the crowds.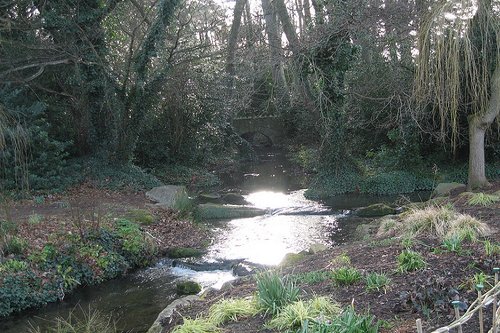 Last Updated: October 2009