Brussels may be the capital of Belgium, but in many ways it does not get the same level of attention as other continental capitals like Berlin and Rome. Maybe it's because childhood has forever associated it with the less than popular Brussels sprout - constantly pushed about the plate and never eaten. While others are rushing off to the bright lights of Paris, consider Brussels a more than worthy alternative with its playful demeanour and friendly vibe.
To make life a little easier on your next trip to Brussels, we've put together a simple language guide that should have you gabbing away in no time. If you've ever visited this beautiful city, let us know on Facebook or in the comment box below about any other must-see places.
La Monnaie/De Munt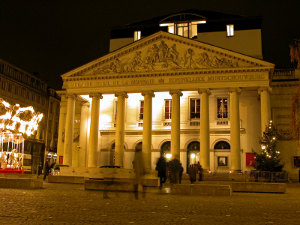 The most recent winner of the Opernwelt 'Opera House of the Year' award; La Monnaie puts on a steady stream of performances that rival the best houses in the country. Boasting the artistic features of both Italian and French architecture, the auditorium seats 1 152 spectators. Opera training sessions, workshops, courses and guided tours are some of the activities you can get up to while at the opera house. Performances to look forward to this month include Passion the opera, Cesena and En Atendant, the ballets. Tip: Make sure you're there on time as the staff at La Monnaie do not tolerate late-comers - your entry will only be granted during the interval.
Address: Place de la Monnaie, Brussels
Tel: +32 2210 8505
Website: www.lamonnaie.be
Royal Museums of Fine Arts
Scattered across the city are a number of galleries that together make up the Royal Museums of Fine Art. The beauty of this arrangement is that you can dedicate different days to different styles and periods of art. The main building is split between the Museum of Ancient Art, with artworks from the 15th to the 18th century (including the must-see Rubens Room), and the more contemporary Museum of Modern Art. Separate from these are the Wiertz Musuem, dedicated to the works of the Belgian romantic painter Antoine Wiertz, and the Meunier Museum - housing sculptures by Constantin Meunier, who also contributed many of the sculptures seen at the Botanical Gardens.
Toone
Puppeteers and marionettes are not your traditional evening theatre, but in typical Brussels fashion the playful is turned into art (see also Comic Strip Centre and Maison Aintones). The title of Toone, a shortening of the name Aintoine, is passed down from puppet master to puppet master - each bringing a fresh take on the popular theatre.
Watch a brief performance in the video below.
Address: 6 Impasse Schuddeveld, Brussels
Tel: +32 2511 7137
Website: www.toone.be
Les Brasseurs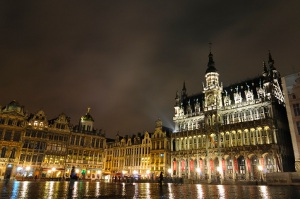 Chug down your beer complemented by scrumptious Belgian cuisine at Les Brasseurs. Situated in Grand Place and rich with historical significance, Les Brasseurs is one of Belgium's most popular micro-breweries. The top-rated service coupled with exquisite food and live music from 10pm every evening, will leave you feeling euphoric. Reservations welcome.
Address: Grand Place Brussels, rue de la Colline 24, 1000 Brussels
Tel: +32 2512 280
Website: www.les-brasseurs.com
Poechenellekelder
Sit back, relax and enjoy a couple of beers while watching tourists excitedly snap away photographs of the Manneken Pis. This doll-themed bar offers a variety of quality beer and excellent Belgian food in the surroundings of extraordinary furnishings. After an exhaustive day of sightseeing, Poechenellekelder's ambiance and calming atmosphere is an ideal way to unwind. The English-speaking staff is a bonus! Watch the video below taken at Poechenellekelder of a waiter demonstrating his beer-pouring skills.
Address: 5 Rue du Chêne, Brussels
Tel: +32 2511 9262
La Fin De Siecle
Go Italian in Brussels. Literally meaning "The end of the century" with connotations of hope for new beginnings, La fin de Siecle brings you the finest Italian food and a special choice of Belgian dishes at wallet-friendly prices. The elegant decor, and warm colours bring about a sense of intimacy that leave a lasting impression long after you've left Brussels.
SteelGate
Unleash the party animal in you and head down to Steel Gate. Known for their buzzing concerts and thrilling discos, permit yourself to experience the rush in Belgian style while you dance the night away.
Last Updated: August 2012