Earn UCAS Points On Your Gap Year
By: Gugulethu Hlekwayo
Published: 31 August 2011
Tags: news
The idea of taking a year off after school to travel the world, especially with university fees set to increase in 2012 and the ensuing rush to claim places this year, may seem an expensive waste of time - but recent moves by the Universities and Colleges Admission Service (UCAS) to recognise some gap year activities (nope, nothing that involves drinking and partying) may be a silver lining for teens set on travelling. Gap year companies are touting the Certificate of Personal Effectiveness (CoPE) as a way of getting tangible evidence of skills gained during your gap year.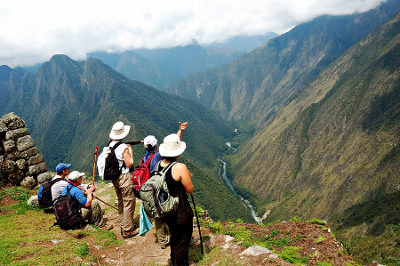 Completion of the certificate gives learners 70 UCAS tariff points towards their total which, though not a lot of points, may 'make your university application stand out from the crowd' according to the Frontier website. The qualification aims to help students showcase skills gained outside of the classroom - whether it be teaching in Africa or conservation work in South East Asia. The certificate requires learners to compile a portfolio showing their ability to work within a team, communicate effectively and undertake research.
The scheme has attracted controversy as some argue that it favours the wealthy, who can afford to travel, but CoPE is open to all students - even if you're not travelling you can complete the certificate. Of course, whether your university of choice takes these UCAS tariff points into account is an important consideration. Not all universities will consider these points and they do not make up for poor results. If you are looking for a qualification to round off your university application, CoPE is something to consider - whether you're travelling or not.
Check out our Top 10 Backpacking Destinations for gap year ideas. Don't forget we can cover you for your gap year adventure. Our travel insurance for gap years covers you for over a hundred activities and can last upto 24 months.
For more information see asdan.org.uk/Qualifications.
more blog posts