10 Tips For Multigenerational Travel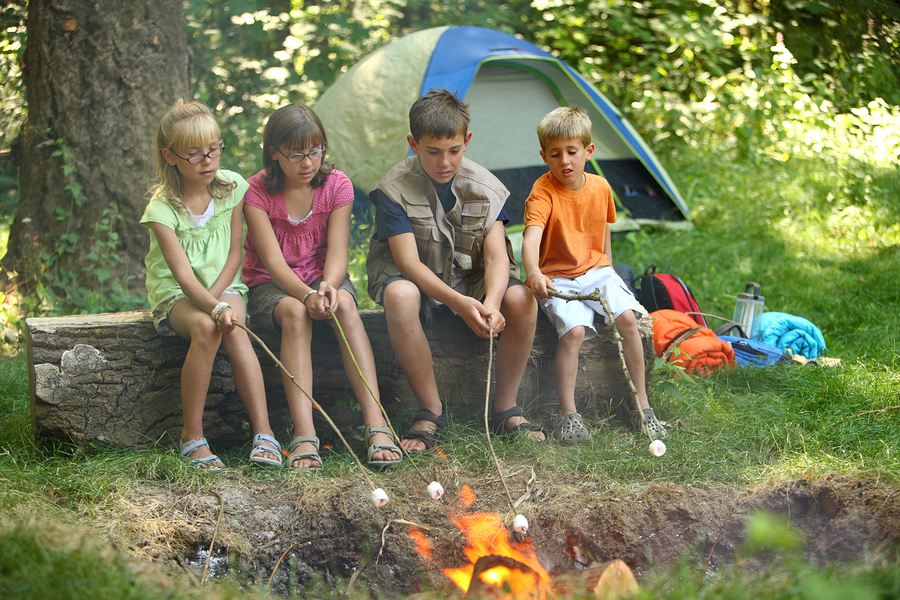 Travelling together as a family -- parents, children, grandparents, perhaps even cousins too -- can be extremely rewarding and lots of fun. There's nothing like watching your children bond with their grandparents over gelato, or enjoying the dinner time banter you only get with people who've known you all of your life. However, it's inevitable that people of differing age groups will want different things and have varying needs. You won't be able to please everybody all of the time. However, here are some ideas that will go a long way towards helping...
1. Get as much space as possible
When booking accommodation, look for places that can offer you as much space as possible. Open plan may seem like a good idea at first, but it's not very private. Grandparents need to be able to get away from the children once in a while, and parents need to be able to partition off the children and not fret that they are disturbing everyone else. This may also mean that in hotels you ask for rooms that are close to each other but not next door, so that you feel you can get away from each other now and again.
Likewise, people need time away from each other. Expecting everyone to do everything en masse is unrealistic. Nurture an atmosphere where people feel comfortable enough to say they want to drop out of that day's activities and take it easy - it makes for a much more relaxed holiday.
2. Collaborate
Even if you love organising and are desperate to put an hour-by-hour itinerary together, make sure that everyone feels they have a say in it. A policy that works well is to ask everyone to name one thing they would like to do - from visiting an art gallery to an afternoon on the beach - and ensure your itinerary covers every person's wish.
3. Make it easy
Co-ordinating and getting a large number of people moving is a feat in itself so make it as easy as possible. Book a hotel with airport parking for everyone the night before, so that everyone is on site and ready to fly the next day. Buy a travel insurance policy that covers everyone, and give copies to the adults on the trip. Think about the timetable of everyone on the trip: if the children still have naps, does it make sense to travel while they're usually napping? If the older ones in your party like to get going early, can you make the most of this and schedule your travel time earlier in the day?
4. Schedule downtime
Ensure that there is enough downtime to keep everyone happy. An afternoon at the villa may sound boring now, but after a few days rushing around, some people may well need it. Try and stay aware of how people are coping and be prepared to change plans accordingly.
5. Talk through chores
There are some things that just need to get done when you are travelling as a group, whether it's navigating, doing the washing up or putting tents up. It makes sense to have a family meeting before you go to talk through who is going to do what. Everyone needs to feel that they are contributing, but not that they are being taken advantage of...and that means not relying on Grandma and Granddad for babysitting every night! Children too like to feel that they're part of things, so see if you can allocate them little jobs and get them involved.
6. Figure out food
If you're travelling en masse, self catering may be the easiest bet: after all, these days there is usually someone who is veggie/vegan/gluten or lactose intolerant in the group. Plus, being able to prepare your own food is comforting. It also means that you can plan mealtimes to suit, possibly feeding children earlier and allowing the adults to have a more relaxed dinner later.
7. Talk about money
Another important chat to have is about money. Who will be paying for what, and how? Will you have a kitty for daily expenses or split them as you go along? If your sister and her husband earn a lot more than you and like to eat out at very fancy restaurants, what will you do?
8. Leave people wanting more
Make sure your trip is long enough to be a real wind-down, but not so long that people will start to get on each other's nerves. There will always be family dynamics that will rise to the surface: being in the sunshine doesn't make them miraculously disappear. Be realistic about how long you can spend together: the more space and time apart people have on a trip, the longer that is!
9. Set some ground rules
If children are going to be with other children who have completely different rules, think about how you are going to deal with that. Will you relax your rules for the holiday or keep them up and let them get used to the fact different families have different expectations? Set some ground rules before you go.
10. Enjoy the holiday afterglow
You can make the most of your trip by planning a get together where you share photos, videos etc. The older generation may prefer photos printed rather than digital, so presenting them with a collection of the best is a lovely way to treasure your time together. You could even prepare a meal of your favourite holiday food and wine. Depending on how it went, you may even end up planning your next trip.
more blog posts