5 Tips For A Comfy Flight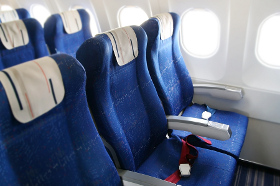 If you're the average traveller chances are you're not going to be enjoying those comfy seat-cum-beds we all trudge past, looking longingly at, while heading towards what we hope will not be a seat with a garlic eater on the left and a young mum with her lovely toddler who has just found out he has a voice on the right. Luckily, with a bit of research, you can snag yourself a comfortable seat - read on to find out how.
5. Sometimes You Need To Fork Out
If you're one of those lucky few able to afford one of those "thrones" in front, we are all envious; however if you're on a budget, don't "penny-pinch" to such an extent that by the time you arrive at your destination you're already fed-up with everything and everyone. If you only consider the price-factor when booking your flight, you will definitely end up with what you pay for. While buying the cheapest ticket on the cheapest airline will save you money, it will cost you an enjoyable journey.
4. Compare What's On Offer
While flight X may be slightly cheaper than flight Y, sometimes what's actually on offer may differ massively. Having a personal screen and entertainment system when travelling with children for instance, can go a long way in keeping them occupied and happy on what can often turn into long and boring flights. Business-people will also appreciate a seat with a power-port to plug in their laptop and work in transit. When booking your flight, you will often be able to find out exactly what aircraft you will be on and what facilities will be available to you.
3. Find Out Seat Pitch And Width Dimensions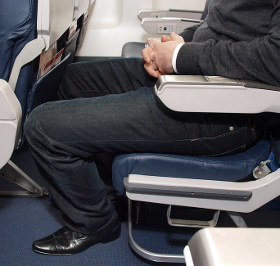 Different airlines and even aircraft within an airline will have seats with varying pitch and width dimensions, which can make a huge difference in comfort. Seat pitch is the amount of legroom you may expect between you and the seat in front of you, while width is measured from armrest to armrest. Airlines have started fitting seats with thinner backs, giving you more legroom. These days you can expect anywhere from 76 to 81cm of pitch on economy-class flights and a seat back width of anywhere between 43 to 46cm.
2. Pick Your Seat When Booking Your Ticket
If you're a frequent traveller (or even if you're not...), but you know what seat you would definitely prefer - it's essential you select your seat as soon as possible. Remember for example, that aircraft very seldom allow passengers to disembark through doors at the back of the plane and seats on the wings can be a bit noisier, but with a little more legroom (because of the emergency exit nearby). Usually when booking your flight, you are given the option to reserve a particular seat, compare different seats on aircraft by using SeatGuru.com to see the best seats available on your flight.
1. Be Cheeky, Sometimes It Works
While checking-in for your flight, ask the gate agent if there are any available upgrades. Most of the time if the Business and First Class cabins aren't full, passengers who have elite status will be upgraded first. But more often than not the economy seats they're giving up are also the more desirable seats and if you're really in luck you may just end up being upgraded to Business or First Class yourself. It's worth becoming an elite status passenger if you're a frequent flyer with a particular airline.
more blog posts