The Star Wars Holiday vs The Star Trek Holiday
By: Guest Travel Writer
Published: 02 November 2009
Tags: holidays
There are many important questions in the world - such as the meaning of life, or whether the egg came before the chicken- but few are as hotly contested as the debate over whether Star Wars or Star Trek is greater.
Having posed this question to Essential Travel's devoted Twitter followers, we were so overwhelmed by the number of responses that we wanted to bring you the best SW and ST holidays around the globe. If you prefer Sand People to sandy beaches, or Romulans to Rome, then these are the travel ideas for you.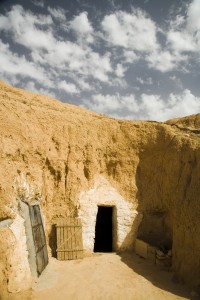 Tunisia
Did you know that four of the six Star Wars films had scenes shot in Tunisia? Luke Skywalker's underground home is now a hotel and full of genuine artifacts from the films. Not far from Tozeur is the almost-complete set of Mos Espa from The Phantom Menace, complete with buildings, streets and even the pod race arena.
The (Infamous) Conventions
Sci-fi conventions have been around for decades but in recent years they've had something of a facelift. Take for instance the prestigious 'Star Wars Weekends' held at the Disney Hollywood Studios Theme Park in Orlando. Here fans can meet cast members and originators, take part in trivia sessions and awards, with each day culminating in the musical 'Hyperspace Hoopa!' show. Of course, not to be outdone, The Official Star Trek Convention takes place in Las Vegas each year, and is scheduled for 5-8th August in 2010. The 2009 Convention saw some 15,000 fans enjoy autograph sessions, cast speeches and parties.
www.explorethemagic.com
www.creationent.com
Star Wars: In Concert
The newest addition to the SW universe, this is more than a simple concert. The audience is treated to not only a live orchestra and choir, but also synchronized footage from all six Star Wars movies, a recorded intro by Vader voice actor James Earl Jones, and introductions for each musical piece performed live by actor Anthony Daniels (C3-P0).
Star Trek: The Exhibition
This Exhibition is the star attraction for Trekkies. You can climb aboard the Starship Enterprise, barter with a Ferengi and, put simply, enjoy "the largest collection of authentic Star Trek artifacts and information ever put on public display," and features sets, costumes, priceless museum pieces and props from both TV and film versions.
more blog posts