Win a Copy of Swept: Love with a Chance of Drowning
By: Clayton Truscott
Published: 03 October 2011
Tags: competitions
Likely to be the next Eat Pray Love, Swept is the story of a woman (Torre, both the writer and protagonist) who is swept off her feet, both by love and adventure on the South Pacific. Torre meets Argentinian charmer Ivan during a chance encounter, changing both their lives. Ivan leaves his day job to embark on a travel journey with Torre across the Pacific Ocean.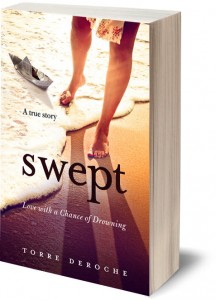 The only stumbling block: Torre's fear of the ocean. Don't be fooled by the book's obvious love theme. Although an initial romantic encounter sets into motion a two year journey of self discovery for a couple in love, there are aspects of the book that appeal to the adventure-hungry and travel-obsessed readers too.
This enchanting novel lures the reader onto a journey of the enigmatic ocean, where lessons can be learnt in every chapter. This true story invites you to both contemplate your dreams and still believe in the notion of fate and taking a chance on life.
How To Enter
We are giving away one copy of the Swept: Love With a Chance of Drowning by Torre DeRoche. To win, simply answer the question below in our comments section.
Which ocean did the couple, Torre and Ivan, set sail to explore?
Competition closes on 14 October 2011. Competition terms and conditions apply.
more blog posts