Sports Travel - Could You Bear To Miss It?
With September fast approaching and bringing with it the 2011 Rugby World Cup in New Zealand, we thought we'd take a look at how willing people are to travel for sport.
The 2011 Rugby World Cup brings with it perhaps the longest journey for sport. A total of 11500 miles separates the UK and New Zealand, which takes almost 27 hours by plane, or a mere 8 days if you drove there at 60 MPH - not to mention the fact that you cross 12 different timezones!

For this privilege, and to watch your team all the way from the pools to the final, you can expect to pay £11048.50. Yet thousands of British and Irish fans are planning to do just this.
Sport - An Expensive Hobby Or A Life Changing Experience?
Sport for many people across the UK is a great opportunity to get out of the house, share some of the most memorable experiences of their lives with their friends and family and see their heroes in person.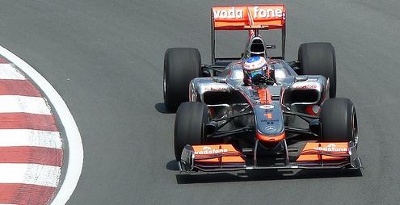 We all know someone who was there when England won the 1966 World Cup or who saw Torvill and Dean's Bolero routine. More recently we've had England's Ashes win in 2005 (the first since 1987), the Johnny Wilkinson drop goal that sealed the 2003 Rugby World Cup, and the two British F1 Champions in Lewis Hamilton and Jenson Button. But the question remains: when will the next 'moment' happen?
These moments are why people are willing to pay such vast sums to see their sporting heroes and travel all the way across the world - to say that they were there and be a part of something that will affect them for the rest of their lives and be remembered long after the final whistle.
So, to answer the original question (could you bear to miss it?) we ask another: are the prices worth the experience?
Everytime!
more blog posts