Grab a blanket, pack a salad and call your mates... picnic season is upon us! So, well ahead of National Picnic Week (August 9-15), we've put together an essential picnic list with ideas for food, games and that all important UK picnic site.
Where to go
The National Picnic Week website is geared towards keeping you fully clued up on the UK's most accommodating picnic sites from Stanley Park near Blackpool to Barton Farm Country Park in Wiltshire. If a beach picnic is what you're after, check out Essential Travels top ten guide to Britain's Best Beaches.
Lay a blanket
Make sure your bum stays dry in case of damp grass and your food stays sand free in case of a beach picnic with a sturdy waterproof rug. Marks And Spencer offer a decent option. Plain Roll-Up Picnic Rug, £7.50. www.marksandspencer.com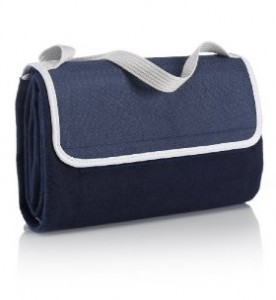 Pack a hamper
You'll feel one of the Famous Five whipping out a bottle of ginger beer from this quaint hamper. It's rare to find a hamper as cheap as the one Tesco is selling, so snap it up before they sell out! If you'd rather a more luxury option, head to John Lewis who sell a fully equipped hamper for four complete with dips, wines and pates for £95. Refresh Picnic Hamper, £25. www.direct.tesco.com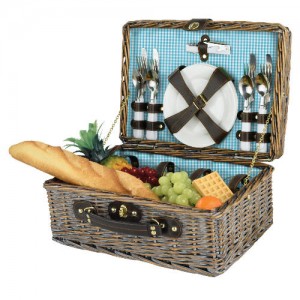 Pleasing picnic treats
There's no use in a hamper if you don't have lots of delicious treats to pull out, and who better to teach you how to do it that Delia? Her British basics come up trumps during picnic season, so check out www.deliaonline.com for such as scotch eggs, pork pies and tomato and goat's cheese galettes. If you're after something a little more inventive, the Guardian have come up with 101 magical picnic food ideas from tinned salmon on toast to tabbouleh. See here for the list.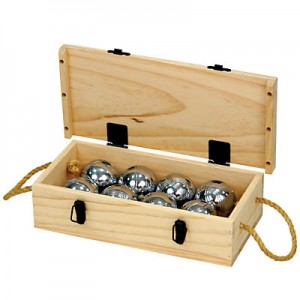 Bring on the games
Civilised picnickers may want to liven things up with a pleasant game of boules. It's back to John Lewis for this one who do a lovely set of chrome steel boules in an easy life wooden box for £69. See here for details. If you have a rather more lively audience to please, a rounders set, frisbee or simple bat and ball may win them over. Alternatively, opt for giant versions of popular board games from life size Snakes and Ladders to giant dominos. See a company such as Masters Games for more.
more blog posts