Interview With Kalila Smith,
New Orleans Vampire Expert
This month Essential Travel featured all our favourite book, series and movie destinations around the world – giving you a peek into the locations of your favourite stories. In our movies section we looked at the adaptation of Anne Rice's modern horror classic, Interview With A Vampire, which is partly set in New Orleans, one of the most visited and haunted cities in America.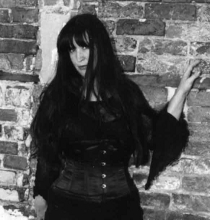 We are familiar with the fun side of New Orleans: great food, festivals and fun, but were also curious to find out more about its darker side. Essential Travel was lucky enough to catch up with Kalila Smith, vampire expert and author of the book, Journey Into Darkness: Ghosts & Vampires of New Orleans from Haunted History Tours in the Deep South, to chat more about this mysterious city and its terrifying history.

Essential Travel: Tell us a bit about the history of vampires in New Orleans and why this Southern city has become so synonymous with vampires? What is it about New Orleans that makes it such a magical and mysterious place?

Kalila Smith: Vampire folklore came from our French ancestors and literally walked off the boat with them. We were a French Catholic settlement that was settled in the late 1600s. The Church conducted vampire hunts in France and other parts of Europe until 1900, as part of the Inquisition. It was only natural that the beliefs, superstitions and customs were brought to New Orleans.

Â

New Orleans is the most haunted city due to two hundred years of tragedy, including two major fires that destroyed the city, numerous hurricanes, wars and massive yellow fever epidemics that killed thousands of people each year. The intense tragedies that took place in a small area, the French Quarter, makes it a hotbed for paranormal activity. Also the influence of Voodoo and Congo religions, which focuses on communication with spirits, has intensified this.

Essential Travel: What can visitors taking the vampire tour expect from their experience?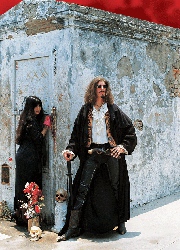 Kalila Smith: The tour is a combination of fact, fantasy and folklore. We bring participants to movie sites, discuss vampire history and folklore, and reveal real crimes where blood drinkers killed their victims. It's pretty disturbing.
Essential Travel: There are so many movies, television series and novels coming out based on vampires – are you a fan of any of them? Do you have a favourite?
Kalila Smith: I love True Blood, although I stay so busy that I usually have to play catch up on the episodes. I am planning to see Abraham Lincoln, Vampire Hunter. I enjoyed the book and hope the movie is just as good. I really enjoyed the movie Priest that came out a few months ago, it had a different twist to it.Â
Essential Travel: Tell us a bit about your best-selling book Journey Into Darkness: Ghosts & Vampires of New Orleans.
Kalila Smith: The book is all the research done for the tours. It is the paranormal investigations over the past 17 years, the basis for our ghost tour and contains a directory of haunted hotels, bars and plantations. It delves into all of the material and stories I used in creating the vampire tour and explores the history of New Orleans Voodoo, which is probably the most misunderstood and feared religion in the world.
Essential Travel: Thank you so much for your time. We really appreciate it!
Kalila Smith: You're welcome. Thank you.
more blog posts