How to Prevent Lost Luggage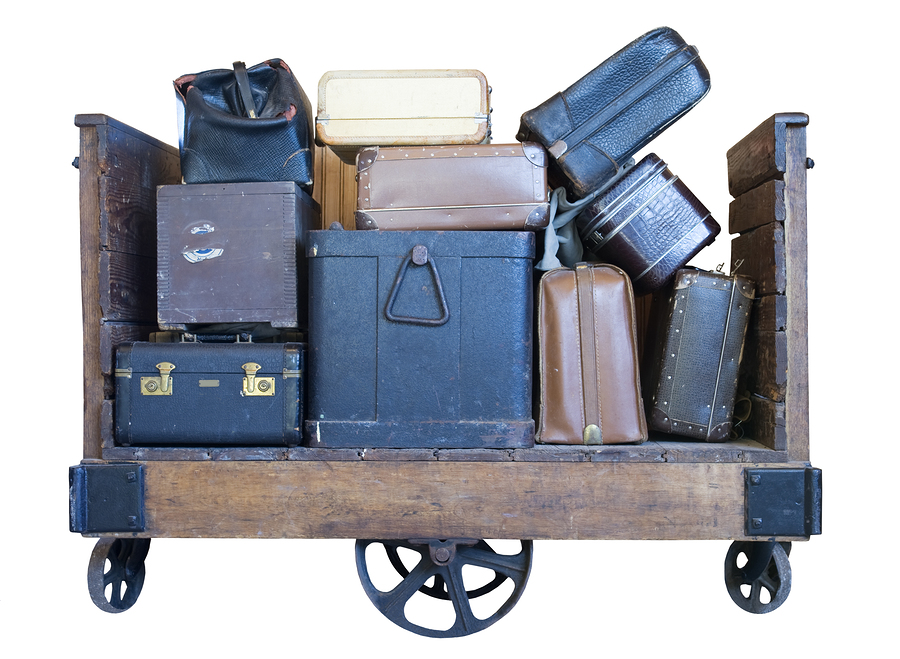 No one likes losing luggage - but sometimes it's unavoidable. If it's ever happened to you, you'll know just how frustrating it can be. We look at how you can decrease the chance of it happening to you, as well as what you need to do if it does happen.
How to Avoid Your Baggage Going Missing
1. Make sure you've ripped off any old identification labels or barcodes from past trips. The latter are especially easy to overlook.
2. Include your name and other identification information, preferably an email or mobile phone number that you have access to while you are away, both on the bag or case, and inside it, somewhere where it can easily seen. Do also include any information about where you'll be so that anyone finding it can redirect your bag to the right country/area as soon as possible. Don't put your home address on as this is a security risk.
3. Try to make your bag look different. Tie on colourful straps, use stickers or anything else you can to make it stand out and easily recognised.
4. Take a photo of your case. You might well find it difficult to describe when put on the spot!
5. Put anything vital into your carryon bag, including a change of underwear so that you at least have that should anything disappear.
6. Make sure you get travel insurance for everybody travelling and keep receipts of as much as possible that you are taking to help with an insurance claim should you need to make one.
7. Check in within good time. If you're late you run the risk of your cases or backpack not making it onto the plane with you.
Apps for Lost Luggage and Phones
If the check in label goes missing, so does the barcode to identify your luggage and baggage handlers have to resort to "black case, slightly worn with a dodgy zip." The likelihood of you being reunited with your wardrobe isn't very big. Luggage-tagging apps are the latest in modern technology to help recover your case or item of luggage if it goes missing.
TraceMe provides you with a tag that is linked to the world's largest property ownership database. This can be scanned and your luggage identified as belonging to you. This will not only help your baggage be found a lot more speedily, but also notify you by text and email when it has been located. You'll get notification of where the baggage is being held and you can take it from there. It can be used on any type of luggage, from golf bags to backpacks to cases.
SuperSmartTag is a similar system, but offers a value pack suitable for families, plus a customisable range with many that will appeal to children. There is also an option to update your travel plans online so baggage can start to be redirected to your destination right away.
Lost Phones
These days, a missing phone will carry so much information about you: passwords, emails, personal photos, texts and mobile banking. There are apps that can help you locate your phone by getting it to ring loudly (just in case you did just put it down somewhere near), but if it has gone walkabout on your holiday, and you think you're unlikely to get it back, then you can also wipe it remotely.
Iphone: Find My phone App
You can sign into this on the iCloud or download the Find My iPhone for free at the App Store. You'll be able to see where it is on a map, get it to ring loudly in case it's somewhere at home and on mute, or wipe it clean.
Android
Google has its own Android Device Manager, available at the Google Play store. You will need a Google account for this.
Windows
Windows has its own version, Find My Phone, which again is free. You'll need to log into windowsphone.com and sign in with the Windows Live ID associated with your phone.
more blog posts