Go Wild With Glaramara Adventure Camp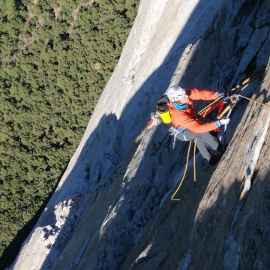 Tucked away in the expansive greenery and rolling hills of the Borrowdale Valley in the heart of Lake District, Glaramara Adventure Camp is the ideal location for adventures rooted in nature. They've used this location to their advantage and have managed to create a camp that welcomes individuals, families and groups in a multi-purpose venue.
For The Adventure Lovers
For people who would like to spend more than just the day at Glaramara, there is ample accommodation, bed and breakfast and even evening meals. One of the best features of Glaramara is that it welcomes both families and businesses, there are conference facilities and venue hire for people who are interested in hosting functions or parties.
Of course, all of this is just secondary to what Glaramara is really about: Adventure. Not only are the outdoor activities fun, safe and exhilarating, it's also educational. The English Lake District is filled with the sounds of gleeful children and enthralled adults as they go rock climbing, abseiling and hiking across Lake District's mountains and exploring the surrounding mines. One of my favourites is ghyll scrambling, where you work your way up a gorge containing a tumbling mountain river.
Another fun activity is the Family Fun Day. The whole family can join in on problem solving, trying to find their way through rough country using maps and compasses and coracle building. If you're spending a few days there then you'll also get access to hot showers, the option of a packed lunch and other meal options and photographs of all the fun. Of course, this is the kind of place that would also be suitable for a school camp, as Glaramara have made sure that they cater to enthusiastic kids and interested teachers.
Schools will also find the camp helpful as Glaramara's programme links to areas of the National Curriculum. The courses produced suit the requirements of many primary and secondary schools and cultural and foreign exchange programmes. If this is what school is like, then you can be sure that your kids will go there with smiles on their faces.
more blog posts