Gatwick Airport Parking's new 'Approved Operator Scheme'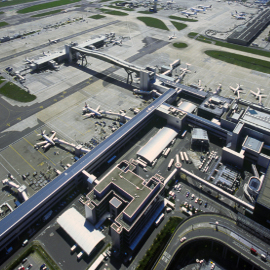 It's all change at Gatwick this summer with the launch of the new "Approved Operator Scheme" for Gatwick Airport Meet and Greet companies.
The scheme is designed to help ensure your car is parked securely and safely, whilst rewarding those companies who operate "by the book".
What's The Scheme All About?
Over the past few years there has been a massive increase in the number of customers using Meet and Greet Parking at Gatwick. As this service has grown in popularity, a raft of new operators has sprung up to meet this demand. With so much competition, pricing is very competitive compared to other parking options, further fuelling demand for this popular service.
Unfortunately, at peak times, this has led to considerable congestion and queues to get onto the terminal forecourts. With the new Airport owners investing heavily to improve the customer experience, a solution to this problem is long overdue.
A further problem has been the number of new operators who have flouted the planning rules and established car parks on land around Gatwick, which don't have the required permission to park cars and are often unsuitable for use as car parks.
How's The Scheme Going To Solve These Problems?
The Airport has teamed up with local Trading Standards to create their "Approved Operator Scheme". To become an approved operator, car parks need to hold the Park Mark Award for their parking sites and Trading Standard's "Buy with Confidence" Award. The Park Mark Award will ensure compliance with planning permission and the use of suitable locations for their car parks, whilst the Buy With Confidence award should eliminate any rogue traders. The congestion problem will be solved by only allowing "approved" operators to meet customers on the terminal forecourts. All other operators will have to meet customers inside the Short Stay car parks, incurring additional costs.
How Is This Going To Affect You If You're Flying From Gatwick?
The scheme will come into effect from the 1st July 2013. When you're deciding which Meet & Greet company to park with, it's worth looking out for "Approved Operators". They might charge a few pounds more than other operators, but it's well worth the money. They'll be able to operate in more convenient locations at the airport and you'll have the peace of mind of knowing that you're parking with a professional operator who's going to park your car in a safe and approved car park.
more blog posts