Flight Safety Videos With A Twist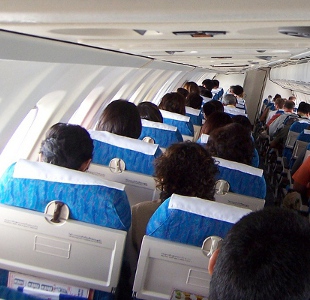 Pre-flight safety demonstrations are hardly the highlight of a travelling experience. In fact, it's right about this time that most travellers start to switch off, get stuck in their book or simply go to sleep. The problem is most passengers have heard it so many times before, they know how to buckle a seat belt and can see the exits at the front, middle, and back of the plane.
Out With The Old, In With The Quirky
Though passengers may have heard these instructions several times before, it's always important to pay attention and be familiar with the exit points, where to locate the life vest and what position to adopt in an emergency. Unfortunately many of these demonstrations go unnoticed.
However, it seems like all of those blank faces and heads staring out of windows have been noticed by airline officials. A few savvy airline companies have taken to filming entertaining and witty videos, which really capture passengers' attention. These films have discarded the monotonous dialogue in favour of a revamped set of safety instructions, delivered by film stars, adorable children and sports celebrities.
The films have become popular, taking off on YouTube and an array of social media sites. Who would have thought that flight safety videos would ever be deemed a must-see? With the release of the latest video from the masters of airline innovation, Air New Zealand, we decided that it's time to share a few of our favourite videos.
Delta Airlines
This charming film features a series of rather bizarre characters during a long flight including an old woman attempting to sip a hot cup of tea as the plane is taking off and a robot that switches itself off before take off.
Thomson Airways
This airline knows how to pull on the heartstrings of parents. Children dressed as flight attendants are filmed in the plane aisles demonstrating all the usual safety procedures. It is a tilt away from the ordinary and I imagine it would be hard for passengers to ignore.
Virgin America
Ol' Richard Branson knows a thing or two about keeping the public's interest peaked. The Virgin brand played around with their screening of the flight safety demonstration and produced a little cartoon demonstration sure to appeal to their younger passengers.
Air New Zealand
Air New Zealand have recently launched their latest flight safety video, which features Betty White and a charming cast in an afternoon at a retirement home. In the past they have used All Blacks, body painted flight attendants, fitness guru Richard Simmons and Lord Of The Rings quips to get the message across.
more blog posts