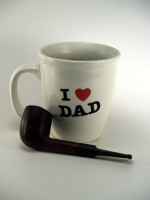 Many countries, including the UK, celebrate Father's Day on the third Sunday of June. It all started when a young woman, Sonora Dodd, believed there should be a special day for fathers, since she admired her father for raising six kids on his own after he was widowed. Her father's birthday was in June, so she chose to hold the first Father's Day celebration in Spokane, Washington on the 19th of June, 1910.
If your dad's drawers are fully packed with socks and ties, it may be time to give him something a bit more exciting this Father's Day. We've suggested some fun ideas that you and your old man can do together.
Take a trip to the National Motor Museum at Beaulieu, Hampshire.
Beaulieu is hosting a special Hot Rod and Custom Car Show on Father's Day. Car enthusiasts can admire the hundreds of vehicles on display, including Hot Rods, Custom, Classic American and Chops & Bobbers as well as enjoying live music, demonstrations and prize giving. The entry fee to Beaulieu Attractions (including the National Motor Museum, Palace House and Gardens, Beaulieu Abbey and Hot Rod and Custom Car Show) is £18.00 per adult; £10.80 per youth (13-17) and £8.95 per child.
Tickets for the London Olympics 2012
Surprise your dad with tickets to the highly anticipated London Olympics. The events start taking place on the 25th of July. Whether your father's into archery or Greco-Roman wrestling, the Olympic Games caters for every type of sport and for every type of man. If you haven't bought tickets yet, you can check out the Authorised Ticket Resellers on the Authorised Ticket Resellers.
Learn how to fly a plane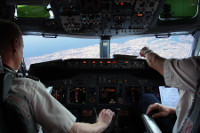 If your father's daring and adventurous take him for a flying lesson with Into the Blue. All venues are Civil Aviation Authority registered, so you can rest assured knowing your dad will be okay once he's taken off. The learner will first be briefed by a pilot instructor and once you've levelled out, the instructor will hand you the controls and you'll be allowed to fly just after minutes of learning.
Visit Britain's oldest brewer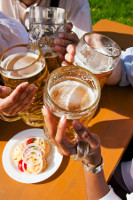 Have a relaxing Sunday by taking a tour of Shepherd Neame - Britain's oldest brewer. Located in Faversham, Kent, Shepherd Neame offers guests the chance to view the entire brewing process, from hop to hand pump - including tutored tastings. Visitors can also taste natural mineral water from the brewery's well. The tour is followed by a traditional Sunday lunch or a delicious homemade Brewers' Tea.
There you have it, some fun events and activities to keep dad entertained. So tell us, what are your plans for Father's Day?
more blog posts