5 Essential Pieces Of Kit For A Ski Holiday
By: Guest Blogger
Published: 20 November 2012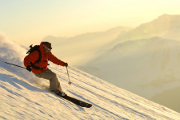 So, you've chosen your resort, booked your ski chalet in the Alps and arranged your airport transfers; now it's easy to get carried away when packing for your trip. With most airlines only allowing 20kg for your hold luggage, you may need to be selective about what you take with you. Our guide below lists the essential items for your winter ski holiday.
Skis or snowboard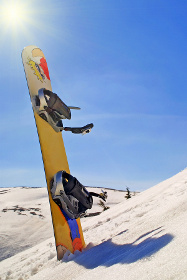 Many people decide to hire skis or snowboards at the resort, but if you are a regular skier then it is well worth investing in your own equipment. This way, although you have the initial cost of the skis/snowboard, you don't have to pay rental fees each time you go skiing. Also, instead of struggling with old rental models that have clearly seen better days, you can enjoy skiing even more when using your own, familiar equipment. The type of ski or snowboard you choose entirely depends on the type of skiing you enjoy and your competency level. Be sure to obtain expert advice before selecting your weapons of choice. With good maintenance and servicing, skis and snowboards can last a lifetime. The only problem is the ever-changing technology, which encourages us to upgrade on a regular basis.
Ski or snowboard boots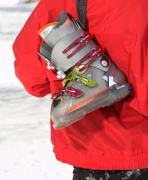 Another obvious piece of kit to take on your alpine ski holiday is boots, without which you won't be able to click into your brand new skis. Again, having your own boots will save you money in the long term by avoiding rental fees. Modern ski/snowboard boots are incredibly comfortable - you can have them custom moulded to the shape of your foot by professional boot fitters to ensure that you don't get cramps or blisters. If you suffer from bad circulation, you can also have a battery-powered heating element inserted into your boots to keep your toes warm on those arctic mornings. There are many different styles of boots available, varying in flex, weight, adjustability and overall design. Again, seek expert advice before making a purchase.
Good quality ski jacket and trousers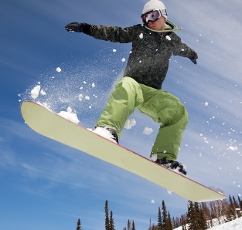 Being cold and wet when on the mountain can completely take the fun out of a once so exciting sport. By making sure that you have the right equipment to stay warm and dry, you will get much more out of your holiday and more hours on the mountain. If you think all-in-one suits should have been left in the 1980s, a better option for you, the modern and up to the minute skier, is a jacket that zips into the trousers, designed by such brands as Volcom for example. Today's ski wear comes with all kinds of cool gadgets such as iPod pockets, glove holsters, whistles built into zips and lift-pass holders. All these gadgets aside, the most important things are comfort, warmth and waterproofing.
Transceiver, shovel and probe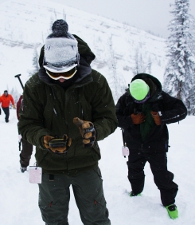 Yes, that's three things, but they should be considered as one, as one without the other is very detrimental when it comes to finding an avalanche victim. Skiing is a fantastic sport and one which is enjoyed by millions of people all over the world. However, it doesn't come without its danger - most of all when skiing off piste and after or during fresh snowfall. Anyone venturing into the backcountry or in search of fresh powder (even if only at the side of the piste) should be equipped with these life saving items. Not only will the transceiver save your life if you are unfortunate enough to be caught in an avalanche, it will also help you find and save the lives of others caught in an avalanche. Equally important, is the necessity to learn how to use this equipment and carry out practice drills in a controlled environment.
Sun cream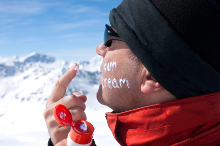 It's a common mistake by many a ski-holiday maker to not take sun cream with them on their winter holiday. Sun cream on a ski holiday is as essential as snow on the piste. With the strong UV rays bouncing back off the pristine white snow, your skin can burn in no time at all. Even on a cloudy day it is important to apply a strong factor and protect ourselves from the damaging rays. We recommend the strongest factor you can find, certainly no less than factor 30. Remember to pack this in your hold luggage as you are not allowed liquids over 100ml in your hand luggage.
more blog posts