Cruising Through South East Asia
By: Clayton Truscott
Published: 01 December 2011
How many times have you thought about taking a sabbatical - just pack up for an undecided amount of time to travel somewhere and appease your wondering curiosity? Steven "Joff" Carter and Hayley Lochhead did what so many of us have dreamed about this year, when they set off for South East Asia, on a journey that is taking them across borders and through some of the most beautiful pockets in the world, recording their adventures in their blog. While taking some down time in Vietnam, we caught up with them to find out about their trip and to pick their brains about how to make a Dream Trip like theirs a reality...
Essential Travel: Joff and Hails, you've been traipsing through South East Asia over the last few months, documenting your journey along the way. What has been the biggest surprise with all the destinations that you've seen so far - has there been a hidden gem along the way that you didn't expect to enjoy so much?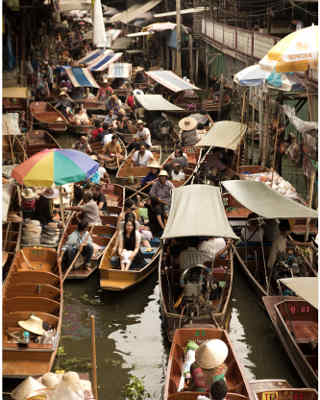 Joff And Hayley: We'd say the biggest surprise for us was Bangkok. So many people had warned us against it, saying we should spend as little time there as possible and just move on quickly. But we really loved it, and ended up staying almost a week. As an introduction to South East Asia, it was perfect - the atmosphere is electric, there's so much to do and the streets are buzzing with activity all through the day and night. We still haven't experienced anything similar in the other capitals on our way, and we're looking forward to another week there before we fly home at the end of January.
Essential Travel: What have the highlights been so far?
Joff And Hayley: Ah! This is always such a difficult question to answer because so many places have enthralled us for totally different reasons. Seeing the orangutans in the rainforests of Bukit Lawang, Sumatra, was a sublime experience that will stay with us forever, so it might just top the list. However, we were recently blown away by the beauty of Halong Bay and the character of Hoi An in Vietnam. Then we also have to mention the Perhentian Islands in Malaysia, where we spent days snorkelling in clear turquiose water and exploring beaches that we often had all to ourselves. We loved the history and the feel of Chiang Mai, in Northern Thailand, and the Elephant Nature Park was truly inspiring. Then finally, the hospitatlity of the Khmu villagers in Northern Laos was unrivalled - and their generosity with the local rice whiskey, 'Lao-Lao' is something that still makes us smile (and shudder).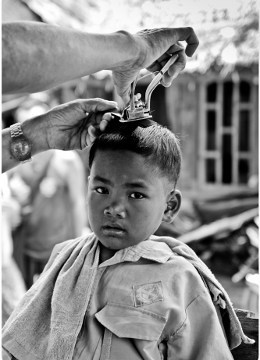 Essential Travel: There is a lovely dynamic to your blog - beautiful pictures and words that really compliment each post and give readers great insight to what you're up to. What has been your attitude going into this experience? How difficult is it to just go with the flow when you're on a trip with no serious agenda?
Joff And Hayley: Thank you! When we decided to do the blog, we agreed that we wanted it to be personal, without being indulgent, and informative, without being too formal, so that's what we're always striving for. It's sometimes really difficult to get the right balance, but we'd like it if people we know, and those we don't, could read it and get the definite feel of a place, whilst sharing our experience of it too. We really enjoy doing the blog as it gives us a chance to relive our travels, but sometimes time just slips away, or we face issues with internet connectivity or electricity supply that set us back, and then it becomes a matter of just sitting down and getting it done.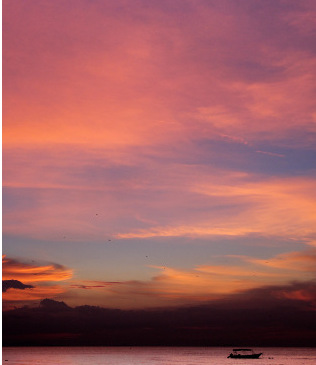 Essential Travel: Has it been hard to budget for the trip? What are some of the hidden costs that you didn't expect? Have you got any tips for people who are planning to go through the same countries that you've been to?
Joff And Hayley: Um, yes and no. We knew how much money we were starting off with, and how long it had to last, so setting ourselves a rough daily budget was quite easy, and it has certainly helped us to figure out how much we should be spending on things like food, accommodation, and transport in each country. But then there were also expenses that we hadn't really thought of, like the long distance travel costs (flights, overnight trains etc) and the occassional 'big' activity, like our treks and organised snorkelling trips. So we've had to kind of tweak it along the way and we seem to have gotten it pretty sorted now; we work on about $30 a day in total, but we try to only spend $20 on our daily living and activities, so that $5 of it is then 'banked' for the big transport requirements, and the other $5 goes towards the 'big' activities. Our advice would be to always do your research, so that you get to a place with a good idea of what things should cost, and then also give yourself time to shop around (whether it's for bus tickets, hotel rooms, or tours), because the first offer is hardly ever the best value. Also, be prepared to adjust the budget and your living standards according to the country - some places (like Malaysia) are just more expensive than others, so it might mean giving up the nightly beer for the sake of a decent room, but everyone has different priorities.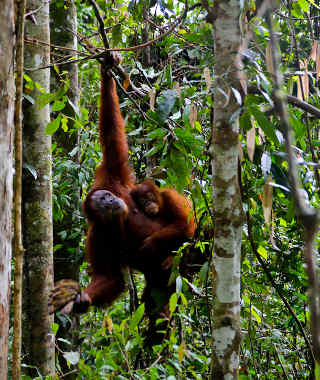 Essential Travel: What have you got planned for the next few months? Anything exciting coming up for New Year's eve?
Joff And Hayley: We're currently in the South of Vietnam, and are looking forward to seeing some of the Mekong Delta on our way into Cambodia. Obviously the 'big' thing in Cambodia will be visiting Angkor Wat near Christmas, which we are thrilled about, but before that we'll be exploring the south coast, hoping to find some idyllic islands for a week or two. New Year is something we've been looking forward to since the beginning of the trip as we're meeting up with good friends who have been teaching in Japan and we haven't seen in a year. We're going to be staying on Koh Samui, but are planning to get the boat over to Koh Pha Ngan for their legendary beach party, which should be an experience and a half. After that we're undecided; we're dying to see more of Indonesia, but the Phillipines are also looking promising so it'll be one of the two because we'll sadly only have three weeks left.
Essential Travel: What advice would you give someone planning their trip in 2012 - are there any trends or activities you've noticed heating up that side?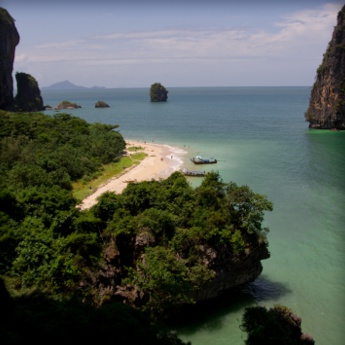 Joff And Hayley: Don't hesitate! It seems that this part of the world is changing so rapidly and there may only be a limited time left to experience it like this, on our type of budget. Already we have found former backpacker 'gems' destroyed by rampant development and short-sighted exploitation of the natural surroundings. Definitely venture off the beaten track and don't just stick to the heavily westernised tourist hot-spots. Things like trekking, diving excursions, and cultural tours are really big business over here, and we've been really lucky to do some great ones. But not everybody is in it with the best intentions, so while deciding which trek to do, or which company to go with can be really confusing, in the end it often determines whether a rise in tourism has a negative, degrading impact, or a positive, constructive impact on the places you visit. As a result, we really advise anyone planning a trip here to do their research and try as far as possible to make their visit a constructive one.
Essential Travel: What has been the travel accessory(ies) you've valued most on your trip?
Joff And Hayley: Our guidebook has been a wealth of information. We don't take its word as gospel, but when it comes to getting an idea of a place and figuring out itineraries, it's been perfect. Of course, our cameras have been invaluable, one is big and fancy, and the other is small and simple, but both have really proved their worth many times over. Also, our laptop has been great to have along - it means we rarely have to pay to use the internet (as most places have wi-fi) and never have to go in search of internet cafe's, plus it's great for backing up photo's and watching films on long bus journeys (having something to drown out the repetitive karaoke videos is an untold blessing). Then - a really important one - waterproofing (of all forms). Whether it be the raincovers on our backpacks, the cheap, dorky plastic raincoats we bought in Thailand, or the umbrella that was donated to us by a travelling friend - you can't put a price on staying dry - and in these climates it is often quite a challenge. Lastly, things like a pack of cards and Joff's travel guitar have been great ice-breakers when it comes to meeting other travellers, and we've really met some amazing people along the way.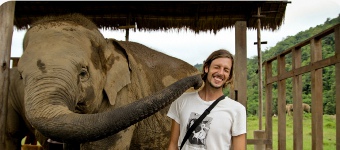 Essential Travel: What does the title of your blog "A Day In The Life Of Someone Else" mean?
Joff And Hayley: It encompasses a few different sentiments for us. Firstly, it represents the desire we had to experience other cultures, and to literally see what 'a day in the life of someone else' involves in all the different places we visit. Then, we also realised that it signifies the idea that these kinds of trips are often seen as things 'other people' do. As in those other 'rich' or 'carefree' ones; or at least, that was our own perception when we first started half-dreaming-half-planning our travels. But that is fiction; although we know we are very lucky to be doing this, we are by no means rich, or particularly carefree - we just made a decision, and much of the time, that's all it takes. We hope that by reading the blog, people might come to see these kinds of trips as an actual possibility, rather than just a dream that other 'luckier' people live out.
You can read all about their fantastic journey by reading their blog A Day In The Life Of Someone Else
more blog posts