Our Airport Parking Rating In Wordle
By: Clayton Truscott
Published: 30 September 2010
Tags: promotions
It isn't often we blow our own trumpet, but this made me too proud not to share: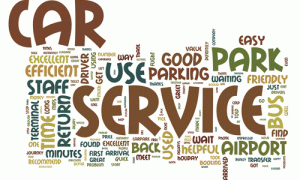 We put our pride on the line and submitted all our feedback from airport parking customers since the beginning of the year to the Wordle engine.
Much to our delight, our big words from the 7500 comments included: Good Parking, Excellent Service, Easy, Friendly and Efficient.
Stop it. We're blushing.
more blog posts