Best Cultural Festivals Around The UK
By: Gugulethu Hlekwayo
Published: 28 June 2011
For those who just prefer to use their Wellingtons for rainy days, who can't stay up until 3am any more, and who enjoy the more sedate pleasures of jazz, classical music and art, there's a Glastonbury for you too. The UK is teeming with arts festivals - often serving up good music and art for free.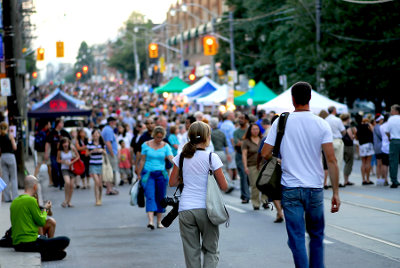 Edinburgh Festival
Edinburgh Festival is an ongoing event of interlinked festivals that starts at the beginning of April and ends with the New Year's Party. Highlights of this year's summer season include the Jazz and Blues Festivals from 22 to 31 July, the Arts Festival from 4 August to 4 September and the International Book Festival in August. The beauty of the festival is in the range of events you can pick and choose from.
For more information see edinburghfestivals.co.uk
Manchester International Festival
Manchester International Festival is a biennial arts festival that serves up only the freshest content - all exhibitions and performances are new work. This year's event from 30 June to 17 July will see the world premiere of Bjork's new album Biophilia a mashup of music, tech and art installations that explores the aural in nature. William Dafoe makes an appearance for the autobiographical Life and Death of Marina Abramovic - an avant garde theatrical reproduction of a life in the arts.
For more information see mif.co.uk
City of London Festival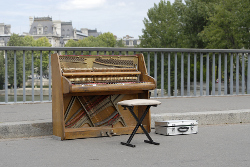 London Festival brings a splash of colour and sound to the sometimes dour east side of the city centre from 26 June to 12 August. The theme this year is Oceania, with performances inspired by the land down under. Many of the festivals events are free and may be on your commute. As part of the festival, an army of piano's will invade the streets. These piano's are there to be played, decorated or simply listened to, as the more accomplished pianists give way to their musical genius. Follow the piano's here.
Don't miss out on the festival procession on the 1st of July from Guildhall Yard to St Paul's Cathedral that concludes with a performance of the fearsome haka.
To download the festival's iPhone app go to itunes.apple.com. For more information see colf.org
Brighton Festival
Brighton Festival has come and gone, but it's back again next year for more cutting edge cultural fusion. Brighton is the only place where writers (Chuck Palahnuik and Irvine Welsh) can colloborate with a DJ duo (Orbital) to create a literary-music hybrid, and was one of the first to give exposure to the then radical 'concrete poetry' - poetry written in a fun and interesting graphical format (see an example here). Each year a guest artist director runs the show. Previous directors have included sculptor Anish Kapoor, composer Brian Eno (famous for the Windows 95 jingle) and, this year, Burmese activist Aung San Suu Kyi.
For more information see brightonfestival.org
more blog posts