Couples' Retreat
By: Guest Travel Writer
Published: 08 October 2009
Tags: travel
With schools back and that chilly autumn weather setting in, there's no better time to escape with a loved one.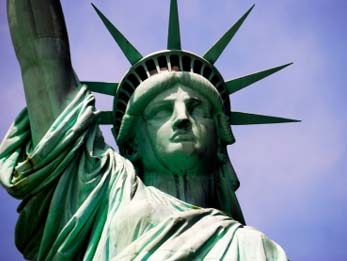 Domestic
Alastair Sawday's Special Escapes profiles dozens self-catering pads on its pages with a special section focussed on retreats, just for two. Barton Bank Cottage in Cheshire, for example, is a romantic, renovated stable that comes with a four-poster bed, roll top tub and a porch overlooking the paddock. Properties range in price, though this cottage in particular is only £350 for seven nights.
Short Haul
France can be incredibly romantic as the seasons change, particularly in the rural parts of the south. VFB Holidays has a cottage apartment that sleeps only two near the mediaeval city of Carcassonne. There's a private, heated swimming pool for a bit of brisk morning exercise and plenty of walking trails in the area.
Long Haul
It's the perfect time to head to New York. The blistering summer is over, the arctic winter is yet to arrive, and you might even be able to manage a spot of Christmas shopping. Flight Centre is offering flights with Kuwait Airways (from Heathrow to New York JFK) from £223. And for the best hotel deals, try Hotels Combined where you can routinely find four star accommodation for around £70 a night.
more blog posts