How To Travel On A Budget
You don't have to be a round-the-world backpacker to travel on a budget. With a little bit of flexibility, planning and know-how, you can slash the cost of your overseas trips. Here are some budget travel tips for whatever type of traveller you are.
Airfares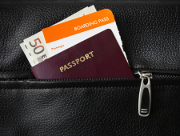 There are two ways to get the best airfare: Plan well in advance and make the booking early, or take the risk and wait it out in an attempt to find some of the best last minute travel deals online, though you should prepare to be flexible about your flight times and maybe even your destination.
If booking in advance, flexibility on travel dates is crucial. Check out flights departing mid-week, early morning or late at night. Look for flights to lesser-known airports or near major ones and always shop around.
Don't waste any of your travel savings by failing to comply with the luggage requirements for hold and carry-on. Airlines are increasingly strict and will levy excess luggage penalties.
Food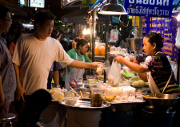 A lunch out is often cheaper than an evening meal, so consider having a larger lunch and a light dinner. For breakfast, forget the expensive hotel fare and stroll to a cafe. Alternatively, street food offers a touch of authenticity and the chance to mingle with the locals. Accommodation with cooking facilities is also a great way to save on eating out, but if you have a strict 'no cooking' policy on holiday you can always search for great deals with online eating out vouchers.
Getting around
Research your route from the airport to your destination, and use local buses rather taxis. If you're travelling between destinations on a multi-centre trip, try to travel at night to save on accommodation costs.
Changing money
To save money, choose destinations that have a good exchange rate. Similarly, if you're booking accommodation it may be better for you to pay in the local currency rather than your own. Wherever you are, don't just change money at the first exchange centre you come across. A little bit of planning and research will tell you where the best place is to get local currency.
Accommodation
Accommodation even just a few miles away from a tourist attraction can cut your costs considerably and often means that you get to experience living more like the locals do. There are several cheaper alternatives to hotels, such as holiday home swaps or vacation apartments, which have additional benefits such as allowing you to cater for yourself should you wish.
Save money and do more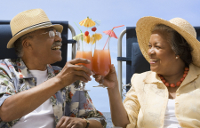 Saving money on a trip does not have to mean missing out. Travelling off-season, you are guaranteed a less crowded holiday, and walking between sights rather than taking a cab, lets you see more of the city. The experience of travelling on a budget can simply mean having more overseas holidays each year.
more blog posts