Birmingham Airport Parking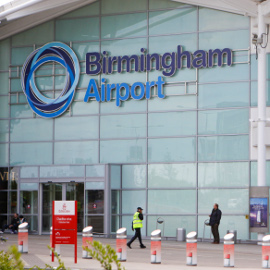 Passenger numbers are set to grow at Birmingham Airport in the coming years thanks to the runway extension project. Work is due to be completed in early 2014, opening up the possibility for direct flights to long haul destinations such as China, South Africa and the West Coast of America. It's hoped that some of the 3 million passengers who currently travel from the West Midlands to the South East of England to catch long haul flights will choose to use Birmingham Airport in the future.
Currently, Birmingham Airport handles in excess of 9 million passengers per year. The airport is particularly busy during peak school holiday periods so make sure you plan ahead and pre-book your Birmingham Airport Parking. You'll not only save up to 60% , but you can also guarantee your space at busy times in the car park of your choice.
If It Were Me...
There's no shortage of really good car parks to choose from at Birmingham Airport. We have two top quality Meet and Greet operators - Meteor and Stress Free Parking. Both of these operators meet customers in the drop and go car park opposite the terminal entrance and then it's just a short walk to your check-in. And both of these Meet and Greets consistently receive great feedback from customers.
Prefer To Park Your Own Car?
NCP operate both the short and long stay car parks at the airport. Short Stay is located approximately 2 to 3 minutes from the terminal by foot. Long Stay requires you to catch a transfer bus, which will take 5 to 10 minutes. At both of these car parks you park your own car and take the keys with you, so there is no need to worry about who may be driving your car whilst you're away.
Budget Options
If you don't mind spending a little more time on the transfer bus then take a look at the off-site car parks operated by APH and Airparks. Both these car parks offer secure parking and are rated highly by customers. Parking off-site can save ££'s compared to parking at the airport.
Top Tip: Early Morning Flight
If you have an early morning flight I thoroughly recommend staying overnight at a nearby Birmingham Airport Hotel. Birmingham Airport has a great selection of hotels to suit all budgets. If you're looking for a cheaper option, try the Travelodge, or treat yourself by upgrading to the more luxurious Hilton. Many of the hotels offer packages that include parking for the duration of your holiday. These often cost much less than you'd expect and will save you having to drive through the night to make your check in time.
more blog posts