Best, Worst And Dream Holidays By The ET Bloggers
By: Gugulethu Hlekwayo
Published: 09 September 2011
Featured Blogger: Gugulethu Hlekwayo
Favourite Holiday Experience
My best holiday experience was in Port Hope, Ontario in Canada: a lovely quaint little town on the banks of Lake Ontario. Small enough to be cozy - especially during the cold winters - yet not quite a bustling city.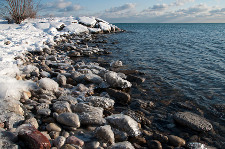 Port Hope is at the mouth of the Ganaraska River and is host to many fun events like "Float Your Fanny Down the Ganny" (the term 'fanny' has an entirely different meaning in North America) that commemorates a flood that happened in 1980. The point is to float down the river any way you can in whatever floats your boat. My best memory is of playing rugby on the wet and windy Lake Ontario shore. You had to be there, it was very manly...Old Spice manly.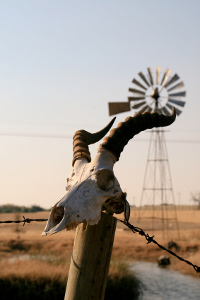 Worst Holiday Experience
One word, three syllables - Bloem-fon-tein. Thinking about it drops a stone in my stomach. Suffice it to say the highlight of the trip was being overtaken by a horse-drawn junk yard carriage on what we shall call a road and being abused by the horse rider for going too slowly (we were pushing the car!). Mimosa Mall was relatively interesting in that it showed signs of life. There were people there and things to buy so I guess it counts as a tourist attraction. Actually there's no such thing as a bad holiday experience because even the bad holidays make a good story.
Dream Holiday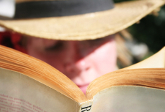 Oompaloompas making me double choc muffins on a tropical island surrounded by Ms. Universe contestants with my many-foot yacht gleaming in the dock, my Italian supercar tempting me to unleash it and the smell of barbecue meat for supper. Barring that, I'd settle for a beach somewhere far away from the crowd with a good book. A good book takes the mind to places that even a bottomless bank account cannot.
more blog posts