Architects can be pretty off the wall at the best of times, but architect Jacob Tigges's plan to build a 1000m mountain in Berlin could be the craziest idea to date.
Surprisingly the project, The Berg, has won a fair amount of support from the German public. The artificial mountain is aiming to become the city's largest tourist attraction, though we suspect the team behind The Berg will have to literally move mountains to make this ambitious plan a reality.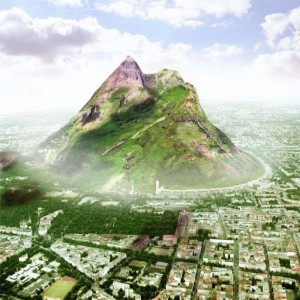 Aside from tourism, the aim of the 'mountain', which still remains firmly in the pipeline, is to create a habitat for wildlife such as deer and fox. If The Berg is erected, it will be a platform for natural snow cover during winter and provide a place for winter sports in the city.
In fairness to Germany, it's not the first country to manufacture 'natural' attractions - Dubai does it with artificial beaches, the UK with lakes. At least you can be sure that Germany's offering will run like clockwork!
more blog posts