Barbie's boudoir
By: Guest Travel Writer
Published: 18 June 2009
Tags: bizarre
Hot pink walls, pink chairs, cushions, sheets and ornaments; a mirror encrusted with 62 Barbie dolls, Barbie pictures and even a Barbie rug. Heaven or hell?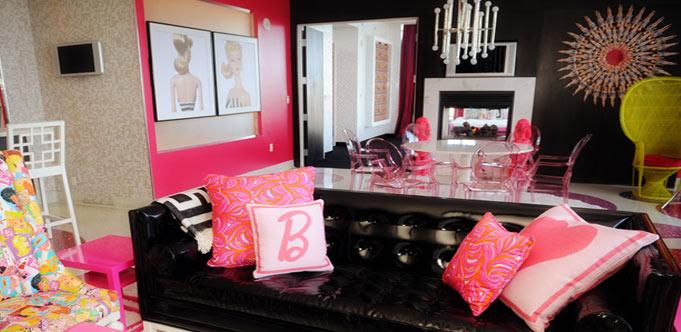 If the answer is heaven then you're in luck as Palms, the Las Vegas hotel famed for its Erotic Suite that comes with a vibrating bed and dancers' poles, has recreated Barbie's Malibu Dream House in honour of the doll's 50th birthday. The Barbie Suite is, of course, overwhelmingly pink. But it's also got some pretty smart features: a two-way fireplace, steam shower and a jacuzzi tub so you can really live it up Barbie style.
With the suite coming in at around £2,500 a night, you'd have to be a serious fan to book it, but then again can you really put a price on living like a plastic doll?
more blog posts