Win Our £500 Backpacker Travel Kit
By: Clayton Truscott
Published: 01 September 2011
Tags: competitions
We are delighted to offer you the chance to win our backpacker travel kit worth a whopping £500. We've crammed all sorts of backpacking essentials into the 75 litre Caribee Akula 75 Backpack to make sure you've got everything a backpacker could want on their globe trotting expedition of a life time.
To be in with a chance to win, just head over to our Facebook page and comment on the backpacker image competition! For more details on the prize click here or take a look below.
This competition will close on: Monday 26th September 2011.
Full terms and conditions are available here.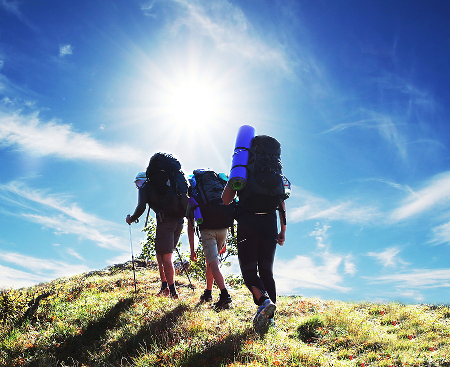 | | |
| --- | --- |
| A Caribee Akula 75 Backpack courtesy of: | |
| | | |
| --- | --- | --- |
| | | For over 30 years, Caribee has designed and developed travel packs for young travellers to explore the world. The 2011 season travel pack range builds on their vast experience to provide you with advanced designs, superior quality materials and workmanship, ergonomic harness systems and innovative travel features that, combined, make your adventure a breeze. Start your journey today with Essential Travel's fantastic 15% discount on all products at Adventure Avenue. Just type the code AA15 at checkout! |
| | | |
| --- | --- | --- |
| | | Polaroid Silver Laser Sunglasses |
| | | |
| --- | --- | --- |
| Polaroid's Silvers Lasers from their extreme sports range have stunning frames, complete with striking polarized mirror lenses. The sports rubber grips and non-slip nose pads make these a clear winner. Fitted with Polaroids superb extra dark Category 4 polarized lenses, they are too dark for driving but perfect for extreme sports in full-on sunshine. See the full collection online here. | | |
| | | |
| --- | --- | --- |
| | | The LifeVenture Soft Fibre Giant Blue Trek Towel will absorb 9 times its own weight in water and dry 8 times quicker than a standard beach towel. Each towel is treated with HealthGuard Ax antibacterial treatment which ensures your towel will not develop odours or grow bacteria (even in warm climates). |
| | |
| --- | --- |
| | Coleman Lite 1240 Sleeping Bag |
Coleman's Lite 1240 sleeping bag is an ideal sleeping bag for the backpacker, hiker or trekker. This extremely lightweight mummy shaped bag packs down into a small sized pack and provides efficient insulation.

Weighing in just over 1kg, this bag is filled with Coletherm Micro insulation for great performance and minimal weight. This Coleman sleeping bag is, therefore, ideal for active campers.
| | | |
| --- | --- | --- |
| Design Go Dynamo Eco Torch | | |
| | | |
| --- | --- | --- |
| | | A self-powered, eco-friendly travel torch! Wind it up for just one minute to get thirty minutes of light! The true environmentally friendly alternative for a backpacker courtesy of essentials4travel.com |
NoRinse waterless shampoos and soaps have arrived from the US and are causing quite a stir with the outdoor and travelling markets.

Originally developed for the NASA space programme, these clever hair and body products are liquid based and require no water whatsoever! All you do is apply the liquid to your hair or body, massage to release oil and grease into the foamy lather and remove by thorough towel drying. It is the towelling action that makes the product so effective.

The products can be used long-term and leave no sticky residue, just you feeling fresh and clean. The best two items to take for instant washing are the Shampoo and Body Wash; you can wash absolutely anywhere with these. None of our products have alcohol in them, so are safe through airports and countries where the primary religion prohibits the use of alcohol and they do not dry out your skin.
| | | |
| --- | --- | --- |
| | | The perfect backpacker's companion, the Last Storytellers is a truly unique literary concept that puts ancient stories from the Moroccan tradition of oral storytelling into print. The practice of storytelling in Morocco goes back well over a thousand years, but it has become endangered in recent years. Assisted by his guide, Ahmed Tija, Richard Hamilton sought out five authentic storytellers who recounted their tales in Darija (the Moroccan form of Arabic). Typically, they are men who followed what they believed to be their fate, despite the disapproval of orthodox Islam and opposition from their families - those who regarded storytelling as little better than begging. |
And an Essential Travel Worldwide Backpacker's Travel Insurance Policy including Wintersports Cover for up to 12 months to keep you safe on your adventures!
Click here to be in with the chance of winning
Best of luck to everyone who enters!
more blog posts