Alain de Botton turns travel agent
Philosophical writer Alain de Botton may be well known for his essay works on love, travel and even architecture, but a travel agent he is not. It's a surprise, then, to hear he has branched out of literature to help set up a new organisation called Living Architecture.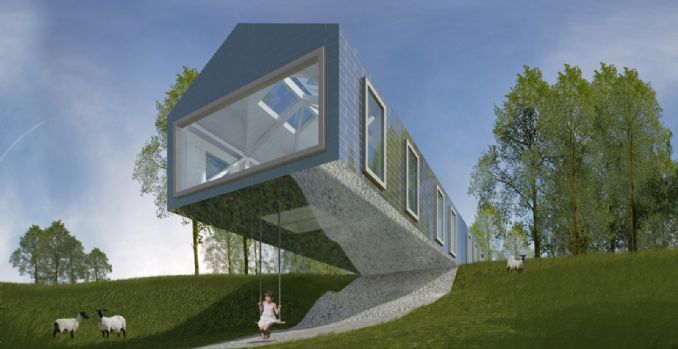 Living Architecture takes its cue from The Landmark Trust (a charity that offers holiday makers a chance to stay in otherwise private or inaccessible buildings both for public interest and as a way of preserving them), but instead of historic castles, lighthouses and listed cottages, Living Architecture gives people the opportunity to rent a holiday home designed by an outstanding architectural practice such as Peter Zumthor or Michael & Patty Hopkins.
Three out of six commissioned holiday homes are open for booking (including The Balancing Barn, pictured) despite being unfinished and all offer incredibly affordable rates that start from £24 per night, per person. A bargain if you'd like to stay in a house that hangs off a hill, or a building made from rammed concrete. These buildings may be challenging, but with a budget price tag, they allow everyday people a chance to stay in a place of innovative architectural vision. See www.living-architecture.co.uk for more info.
more blog posts