What Can You Take Through Airport Security?
By: Gugulethu Hlekwayo
Published: 25 August 2011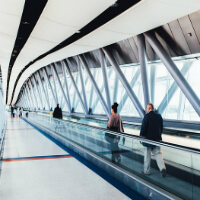 Getting through airport security should really be rewarded with some sort of prize - the arcane liquid rules, the removal of shoes and the overly friendly pat downs have become quite a ritual. If you're tired of making unplanned donations to airport staff every time you fly, have a look at our infographic.
To embed this infographic in your website, simply copy and paste the code below the image into your webpage.

Embed Code:

<a href="https://www.essentialtravel.co.uk/blog/airport-security-infographic.html"><img src="https://images.essentialtravel.co.uk/blog/airport-security-infographic.png" alt="Essential Travel - Airport Security Infographic" width="568" /></a><br>Infographic by <a href="https://www.essentialtravel.co.uk/">EssentialTravel.co.uk</a> more blog posts