Do Airport Parking Charges Include VAT And Can I Reclaim It?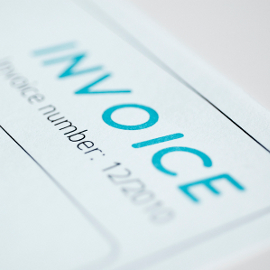 This is a question I'm asked fairly regularly and one I've wanted to cover for some time. VAT can be a bit of a murky area and that's why it's important to understand exactly what you are and aren't entitled to.
Almost every car park is VAT registered and there are opportunities to claim this charge back, but it ultimately depends on whether you're travelling for business or pleasure.
How Do I Check If A Company Is Registered For VAT?
By law, companies registered for VAT are obligated to have their VAT number on their invoices, helping to ensure transparency for their customers. Unfortunately not all businesses follow this rule and just because a company doesn't reveal their VAT number, doesn't mean that they're not registered. Make sure to ask about VAT if it's not clearly stated, and if you have any doubts, call your local VAT Office. For legal reasons they will be unable to tell you directly if the company is registered or not, but they will ensure that the company suspends such actions by alerting Customs and Excise.
Business Travel
If you're travelling on business then you should be able to claim back the VAT element of your Airport Parking. If you wish to do this it's worth checking that the car park you've chosen is VAT registered. 99% of Airport car parks are.
To make your claim you'll need a receipt of the payment. If you're using a booking agency to book in advance then your parking confirmation should show the VAT breakdown. If it doesn't then you can request one by contacting customer services.
Holiday Travel
Unfortunately, the answer's quite simple with regards to claiming back VAT on Airpot Parking for holidays. You can't reclaim it as it's considered a standard purchase.
For further information check out https://www.hmrc.gov.uk/vat/managing/reclaiming/motoring.htm
more blog posts