Make the Most of Airport Layovers
By: Guest Travel Writer
Published: 12 June 2012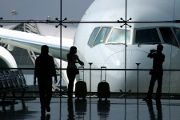 Airport terminals are strange places. It's a world of anticipation, impulse buys and a menagerie of people wading through time. Experienced travellers know that the key to travelling is to become comfortable in your surroundings, whatever they may be. So how do we make the most of our time between flights? The level of comfort you're after depends largely on what type of traveller you are...
The 4-Star Traveller
For the most comfort that a layover can offer, head to an airport hotel. If you're flying at an obscure hour, you'll be able to spend your spare time in the privacy of your own room. Or make the most of the hotel facilities offered, which may include a swimming pool, a fitness centre, a spa, and various dining options. Many airport hotels also offer parking facilities to ensure that your trip is stress-free from start to finish.
The 3-Star Traveller
Some passengers may delight in the idea of an airport lounge, where you can enjoy that extra touch of luxury. Airport lounges usually offer such amenities as drinks, light refreshments, newspapers, televisions and possibly even spa treatments. If this sounds like your idea of the best way to while away your time at the airport, then make sure you check out the airport lounges available to you on your next trip.
The 2-Star Traveller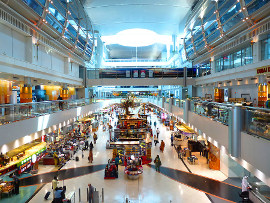 Take pleasure in all the sense-seducing distractions that an airport terminal may offer. Restaurants and pubs provide passengers with a comfortable chair, food and drinks, and often a chance to catch up with the latest news or sports. The variety of shopping options may see you boarding the plane with new perfume, some electronic device that you definitely couldn't have found cheaper, or that best-selling book you keep hearing about. Or perhaps youd like to try out the massage chair that eases out passengers' tired muscles, have your shoes shined or stock up on souvenirs. Or just sit back on one of the well-placed airport chairs and relax as you take in the view of the planes.
The 1-Star Traveller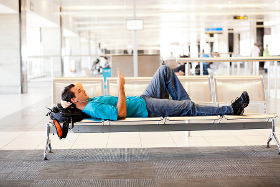 Something of a pioneer, the 1-star traveller bravely goes where no one else seems to be sitting. Luxury is the linked airport chairs without armrests (if you don't know why then you've never really appreciated a bench before), or the refuge of a secluded corner of the airport floor. A small backpack makes the perfect cushion, your sarong doubles up as a blanket and a nearby plug-point to charge your camera, laptop, ipod or phone is an unexpected extravagance. The bathroom is the perfect place for a cowboy splash and you know that if you just had to walk over to the perfume stand you could feel fresher than you have in a long time. What more could you need?
more blog posts