Meet & Greet - The easiest way to park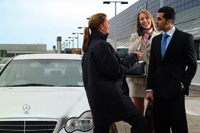 Meet & Greet or valet services MUST be pre-booked! There is no other way to enjoy this service.
Choose a Meet & Greet service if you want to:
Arrive at check-in within minutes of dropping off your car
Steer clear of waiting for transfer buses
Avoid the hassle of lugging heavy bags on transfer buses
Drive home minutes after clearing customs
Experts Top Tip: you can even drop off and collect your car at different terminals.
How does Meet & Greet work?
Upon arrival: You'll be met outside the departure terminal by your personal chauffeur who will drive your car to a secure car park for you, leaving you with nothing to think about except catching your flight.
Upon your return: Give the chauffeur a call when you get off the plane and by the time you pick up your bags, your chauffeur and your car will be waiting for you outside the terminal, so you can drive straight home with no fuss.
get a quote > for a relaxing start to your holiday.
Park & Ride Off Airport - The cheapest way to park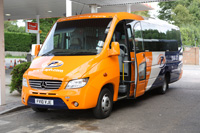 If you're looking for reliable parking that's budget friendly then choose from our great selection of Park & Ride options.
Park & Ride operators are commonly classed as Off Airport due to their location outside the airport boundary and often require a longer bus journey of approximately 10 - 15 minutes. It's also why they are so cost effective.
How does Park & Ride work?
Upon your arrival: Drive to your chosen Park & Ride car park and depending on which service you've booked you'll either park your car in a space or drop your car at reception. Then, simply hop on the free transfer bus that will take you straight to the terminal. Transfer times tend to vary per car park.
Upon your return: Take the transfer bus from the terminal back to the car park where your car will either be waiting for you at reception or in the parking space.
get a quote > and have more to spend whilst you're away.
On Airport - A convenient way to park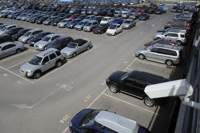 If you're short of time and want to be able to park your car as close to departures as possible try one of our On Airport car parks.
The car parks are located within the airport boundary and are often only a short walk away from the terminal or a quick 5 min bus ride. On Airport car parks are usually more expensive than our Off Airport car parks.
get a quote> and reserve your space today.