1. Availability of spaces
Typically parking prices increase as the car parks fill up, which is why you should book early to enjoy the lowest prices.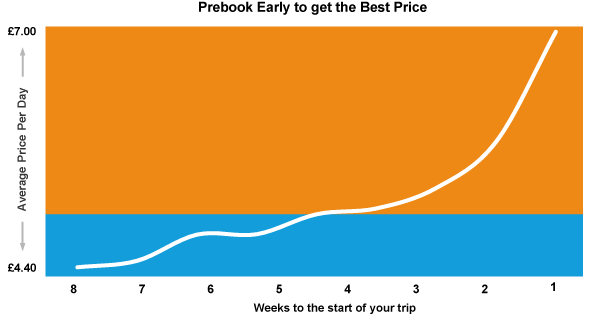 **Graph is produced from Essential Travel Ltd sales in 2011 at Manchester Airport
2. Duration of your trip
The daily rate you are charged at is influenced by the total duration of your booking. That's why a booking for 2 weeks has a cheaper daily rate than a parking booking for 1 week.
For example:
The daily rate for a 2 week stay is 70p per day cheaper than the daily rate for 1 week
1 week parking at £25 or £3.50 per day or 2 weeks parking at £40 = £2.80 per day*.
(*The prices above are for illustrative purposes only)
3. Date of your trip
Parking bookings made during busy periods such as school holidays or public holidays like Christmas and Easter are usually more expensive.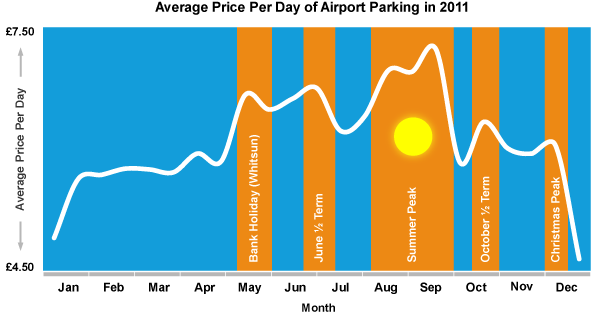 **Graph is produced from Essential Travel Ltd sales in 2011 at Manchester Airport