P&H Parking Information
P&H Parking parking is a service and is open 24 hours
Summary
We currently do not sell this car park. Please get a quote to see the other great services currently available
Security
Pallisade fencing, CCTV and regular patrols.
Transfers
Transfers on demand. 2 miles away, 4-5 minute transfer time.
Directions
FROM NORTH M5: From the north / M5 at junction 18 follow signs for A4, the a38 towards Taunton (southbound). Follow signs for Bristol Airport, at the Kings Head public house continue straight on (A38). After approximately 2.5 miles, arrive at Barrow Gurney traffic lights. Go straight on, after 0.4 miles you will see Chef Direct on the right, then a little further the Fox and Goose public house on the left. Take the next turning left into Dial Lane, and left again into Rocks lane - we are at the end of the lane on the left.
FROM EAST M4:We recommend M4, then M5 junction 18 (see directions from North M5 above).
FROM SOUTH M5: At junction 22, follow signs for the A38 towards Bristol. Go past Bristol Airport on your left, and past the Airport tavern, also on the left. Continue on past The Wagon and Horses public house and a quarry entrance on the left. As you drop down over the hill, there is a farm on your left, at this point turn right into Dial Lane, and next left into Rocks Lane - we are at the end of the lane on the left.
FROM SOUTH WALES: Follow M4 to junction 22 and new M49, to join M5 at junction 18a. Follow signs for A4, then A38 (see directions from North M5 above).
Arrival Procedure
On arrival at the car park you will need to check in at the reception inside the garage.
Return Procedure
On arrival back at Bristol airport, you will need to phone the car park once you have collected your luggage. The car park will send a transfer coach to meet you in the 10 minute car park.
Parking Procedure
P and H is a valet car park situated on a large vehicle maintenance compound. Cars are parked in a secure area.
Additional Information
If your arrival time at PH Engineering car park is between 18:00 and 08:00, please phone us approximately half an hour before you arrive on 07836 606094.
If you are arriving on a Saturday, Sunday or a Bank Holiday, please phone us half an hour before arrival on 07836 606094, regardless of the time.
Please note: this car park is closed to arrivals and returns from 14:00 on 31st December to 08:00 on 1st January.
P&H Parking Map
See the location of P&H Parking in relation to airport on the map below.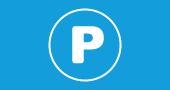 Rocks Lane
Felton
Bristol
BS40 9YR
Sat Nav: 51.39441239827, -2.6754500207900946
P&H Parking Parking Reviews
P&H Parking parking has been rated out of 100 from customer reviews.
Unfortunately we don't have any reviews for car parks at this airport just yet. Check back soon to see what our customers have to say.
Your Parking, Our Expertise
Find the right car park for your needs with Essential Travel's Expert Tips:
No.1

5 reasons to pre-book
Save on the turn up rate
Choose from multiple car parks
Guaranteed best prices
Reserve your space during busy times
Avoid hassle on the day
find out more →
No.2

3 ways to park
Meet & Greet - The easiest way
Park & Ride - The cheapest way
On Airport - The convenient way
find out more →
No.3

Parking prices explained
To ensure you get the lowest prices available you need to:
pre-book early
avoid travelling during busy periods
go away for more than 1 week
find out more →
The small print: Well there isn't any. The price we quote you is the price you will pay. When you book with us there are No hidden fees!