Gatwick Airport Lounges
For just a small premium, you can reserve a seat at one of our exquisite Gatwick Airport Lounges, available at both the North and South departure halls. Relax and recharge for your flight ahead with complimentary snacks and drinks, comfortable seating, and friendly service. Pre-book online today!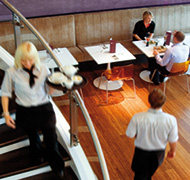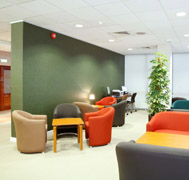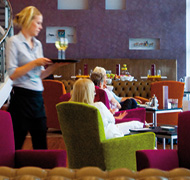 Cheap Airport Lounges at Gatwick North and South Departures Hall
If you're departing from Gatwick Airport and have a few hours to kill, be sure to book your seat at one of our affordable, luxurious airport lounges. Available at both Gatwick North and South departure halls, you can escape the airport crowds, and recharge before continuing your journey. Reserve your seat in advance and you can benefit from even greater savings. Compare prices and see for yourself!
We have teamed up with the following airport lounges at Gatwick. Click on the lounge at the terminal you are heading to for more information:
Lounges at Gatwick Airport
Gatwick No.1 Lounge North: A modern lounge that is child friendly and offers additional facilities such as travel spa treatments. Opens early and closes late!
Gatwick Ascot Lounge North: One of the more tranquil lounges in the North terminal. No children allowed so expect great relaxation in a quiet comfortable environment.
Gatwick Wentworth Lounge North: A popular choice from ServisAir, this lounge is both child friendly and open most of the day. Expect complimentary refreshments, internet access and popular magazines & newspapers.
South Terminal
Gatwick No.1 Lounge South: Children are welcome to this lounge where you can relax in peace with soft drinks, alcoholic beverages and other complimentary offerings. Believe us, it's called Number 1 for a reason.
Gatwick Aspire Lounge South: The Aspire lounge is a quiet and comfortable offering from Servisair. You can expect a range of complimentary refreshments while you surf the Internet or read the newspapers/magazines. Children and infants are welcome.
Gatwick North and South Airport Lounge Facilities
Both Gatwick North and South Airport Lounges offer the very best services and facilities, keeping you relaxed and entertained while you wait for your flight:
How To Book Your Gatwick North or South Airport Lounge
Our online booking system allows you to compare prices and check availability easily and efficiently. Once you have decided on your airport lounge, reserving your seat is quick and easy. Simply follow steps 1 to 3 below:
Step 1: Enter your travel details on the quote form
Step 2: Select your favourite airport lounge
Step 3: Enter your payment details
Airport Lounge Tip: To get more information about the airport lounge of your choice, simply click on the information tab in the quote results. Here you'll find information on facilities and services as well as directions to the airport lounge at Gatwick Airport.