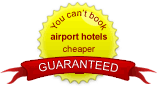 Radisson Airport Hotels
If you are looking for affordable luxury before the hustle and bustle of travelling, book your Radisson airport accommodation with Essential Travel. With a choice of chic and stylish rooms, business facilities, relaxing amenities, and easy access to the airport terminals, this is a great option.
Great value rooms
Rooms with Parking
Quick Transfers
Family rooms
Instant booking Confirmation
Includes:
Choose from luxury Radisson Hotel accommodation at 4 major airports
Room and long term parking packages available for your convenience
You won't find hotel and parking packages cheaper anywhere else*
Port Hotels with Parking:
Back to top
Book Your Radisson Airport Hotel
The sleek, stylish, and modern feel of Radisson Blu Hotels make it a popular choice among those wanting a comfortable and modern feel to their hotel accommodation. With locations at Manchester airport, London Stansted, make sure to book a night of comfort at Radisson Blu with Essential Travel. Our great deals and affordable prices will encourage you to travel the smart way and sleep soundly the night before your flight.
Radisson Airport Hotels With Parking
If the idea of driving to the airport and paying big parking fees deters you, be sure to find out about our convenient long stay parking option included with some of our Radisson Blu rooms. At a reasonable price, you can leave your vehicle in the hands of experienced and dedicated hotel staff while you travel.
Book It Online
Booking online has been made simple and speedy through our user-friendly online system. Just fill in the required fields at the top of this page and click 'QUOTE ME' to receive an up-to-date quote for the hotel you are interested in. This easy method saves time, effort, and allows you to tailor your search to your budget and travel needs.
Our Radisson Hotels
Give yourself a fresh, relaxed start to airport travel and book Radisson Blu at four locations in the UK.
This Radisson Blu hotel is conveniently located less than a mile from East Midlands Airport and offers travellers all the modern facilities they would expect from a world class hotel, but at a great price.
This Radisson Blu hotel is the only hotel directly linked to London Stansted Airport, making it a favourite pick among travellers seeking stress-free airport access. Check out the hotel restaurant's fine dining and first wine tower in Europe, home to 4,000 bottles of wine.
Like its London counterpart, this Radisson SAS is the only hotel connected to the Manchester Airport terminals. If you like to sleep-in and stroll to the terminal, give yourself extra time by booking your stay at this hotel and allow for the quickest possible way to the airport.
Some real luxury before your holiday. The Radisson Edwardian is also just minutes from Heathrow airport.
Essential Travel Reviews
Essential Travel has been rated 85% by 1551 reviews.
*conditions apply