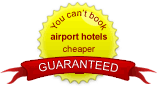 Novotel Airport Hotels
Get any trip off to a fantastic start and spend the night before your date of departure at one of our Novotel Airport Hotels. Novotel Hotels have a modern feel with wide open spaces that offer the perfect place to relax and rejuvenate.
Great value rooms
Rooms with Parking
Quick Transfers
Family rooms
Instant booking Confirmation
Includes:
Choose from luxury Novotel Hotel accommodation at major UK airports
Room and long term parking packages available for your convenience
You won't find hotel and parking packages cheaper anywhere else*
Port Hotels with Parking:
Back to top
Book Your Novotel Hotel At Major Airports
Novotel Airport Hotels are leaders in making their guests feel comfortable. Whether it's a family trip or a business trip, Novotel Hotels have a modern elegance to appeal to all travellers. On site gyms, pools and conference facilities keep every kind of traveller happy throughout their stay.
Book Your Stay Online
Booking online is not only quick and easy, it's extremely safe too. Booking your Novotel Airport Hotel online with us now will save you time and money and you can rest assured that you will be finding a deal that suits you.
Our Novotel Airport Hotels
With fantastic locations and excellent service, it's no wonder our Novotel Airport Hotels prove to be so popular. Click on the name of the one you're interested in below to find out more.
The Novotel near Birmingham Airport offers you excellent accommodation and facilities at great value for money. A well-equipped bar and restaurant are but a few of the public facilities available at this fine establishment.
Relax and unwind at the Novotel Newcastle Airport which offers excellent accommodation and facilities, only 3 miles from Newcastle Airport.
The Novotel Heathrow proves to be a comfortable establishment at great value for money.
Just a few miles from East Midlands airport, the Novotel is friendly, comfortable and excellent value for money.
Essential Travel Reviews
Essential Travel has been rated 85% by 1551 reviews.
*conditions apply