Newsletter Demographics
It's important to know who you're targeting with your advertising, and promoting your brand within the Essential Travel email newsletter is a cost effective and easy way of targetting a traditionally difficult segment to reach; older, UK residents that purchase travel products.
Who could you reach?
Essential Travel have over 310,000 contacts that receive the email newsletter each month. All of these contacts have purchased a product from Essential Travel in the past and regularly engage with the content Essential Travel send them.
Age Demographics
Approximately 70% of those who engage with the email newsletter are male with an increasing frequency of customers as you move into the older age brackets. This presents a niche opportunity to reach predominantly male, older consumers that have a purchased a travel product recently.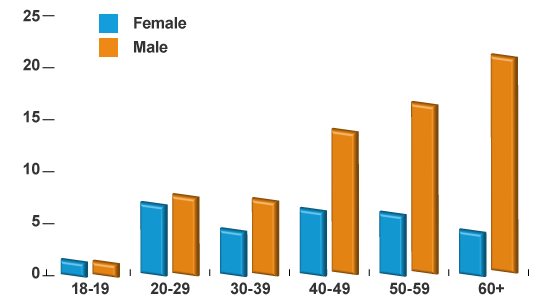 Location Demographics
Essential Travel's email newsletter is sent to customers that have actively purchased a product. As Essential Travel sells UK airport parking and hotels and only sells travel insurance to UK residents it ensures that those who receive the email are based in the UK.
As you can see from the below location demographic graph most of our newsletter contact database are based around major UK cities: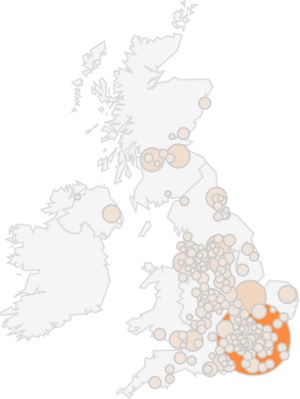 Start Advertising Your Brand Now
If you would like to find out more about purchasing advertising space in our monthly email newsletter, please contact us now.