Essential Travel's Facebook Demographics
It's important to know who you're targeting with your promotions, and advertising with Essential Travel's Facebook page is a fantastic way of targeting a young, socially active travel audience.
Who could you reach?
Essential Travel has a broad and varied Facebook following that have all come together as a result of interesting travel related content. Some are previous customers, others have been introduced to the brand through Facebook activity.
Age Demographics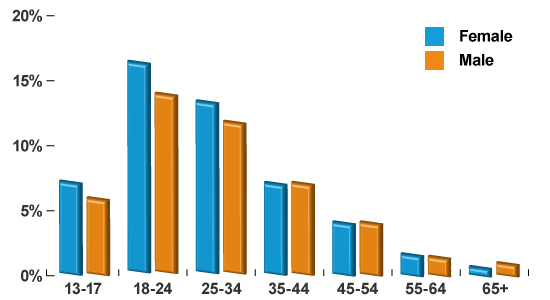 The Essential Travel Facebook page's age demographics are very young comparatively to the Facebook average. 65% of Facebook users are aged over 35* whilst Essential Travel has just 27.9% over 35. This highlights the opportunity to target young, travel interested individuals who are already engaging with the Essential Travel brand and could soon be engaged with yours too.
Location Demographics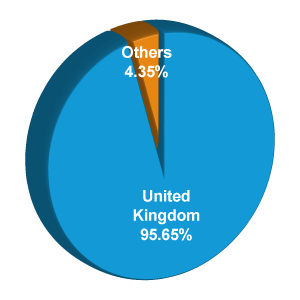 As a company serving the British market, Essential Travel have focused solely on generating Facebook interactions from the British population. This can be clearly seen in the above graph highlighting that over 95% of Essential Travel's Facebook fans are based in the UK.
Start Advertising Your Brand Now
If you'd like to partner with us on a Facebook Competition, please contact us now.
*Data Source: DoubleClick Ad Planner (Google) June 2012