Great Value Travel Essentials that help you cut the cost of travel



Award winning Travel Essentials provider
Quick & easy to book
Over 5 million satisfied customers
Travel essentials are all the little extras that make your holiday safer, cheaper and easier - from fully comprehensive travel insurance, to the most sought after airport car parks, hotels, lounges and car hire services. Find them all at EssentialTravel.co.uk.
Travel Magazine & Travel Blog
The ultimate online travel resource for armchair travellers and avid globetrotters alike
Visit our monthly magazine & weekly blog for practical advice, money saving tricks and our pick of the best destinations to keep you inspired and in the know.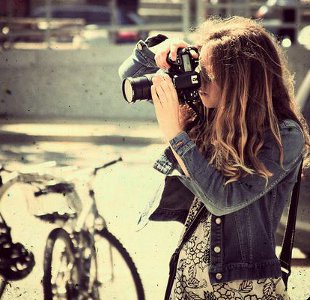 Capture the essence of your next trip by learning some top tips that will help you take awesome photos wherever you are.
Read More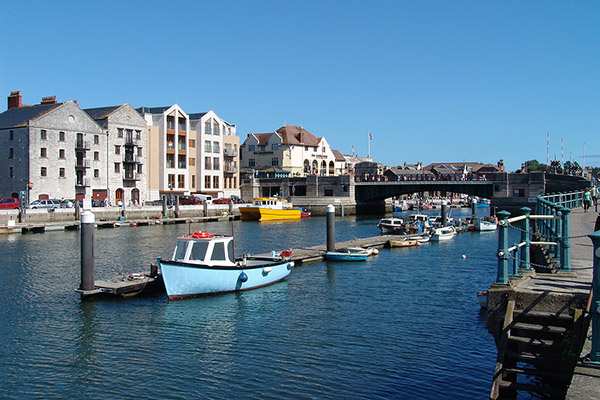 With Spring on the way, we take a look back at the Top 10 coastal towns in the UK.
"O, I do like to be beside the seaside"
Read More
Other Information
Travel Insurance
Our travel insurance provides a choice of 4 levels of cover for trips in the UK, Europe and worldwide. The online booking system allows you to quickly compare the best travel insurance policies offering the best level of cover for your trip.
Children's Travel Insurance
Whether it's for a school trip or an adventure on their own; your child is sure to venture alone while they are still under 18. Fortunately, you can put your mind at ease with children's travel insurance from Essential Travel. Lost luggage, transport cancellations, injuries and sports are all covered; perfect protection while they're out of sight. What's more you can pick up kids travel insurance for as little as £7.22 per week.
Family Travel Insurance
Get cover for the whole family on one policy with Essential Travel's Family Travel Insurance. With less paperwork and less hassle you'll only need to take one policy document and reference number. What's more, you can add extra protection for pre-existing medical conditions, sports, winter sports all in one quote.
Pregnancy Travel Insurance
As standard, our single and annual multi-trip policies provide comprehensive Pregnancy Travel Insurance, with emergency medical cover for those who are pregnant up to 32 weeks. You will not need any medical screening for your pregnancy unless you have had any previous complications or other pre-existing medical conditions.
Diabetes Travel Insurance
If you need travel insurance for diabetes, you can add extra medical cover quickly and easily with our simple medical screening process. Diabetes travel insurance can be added to any of our policies no matter where, or how far you travel. Essential Travel offers an extensive array of medical travel insurance options. You will be guided through our online partners online examination and be provided with a policy to match your specific needs. It's quick and simple!
Student Travel Insurance
With cover for trips of up to 2 years for as little as £7.70 a month, Essential Travel's student travel insurance is ideal for those wanting to go backpacking, volunteering, working abroad or taking a gap year.
Cheap Travel Insurance
No matter where you travel, you will want to find cheap travel insurance to give you the cover you need for your next trip. With so many travel insurance companies to choose from, it can be difficult to decide which is the best policy for you, so we have created a comparison table that will help you decide.
Winter Sports Travel Insurance
Winter sports are great fun but are notoriously dangerous! If you're going skiing, snowboarding or any other winter sport, you are going to want to make sure you are sufficiently covered for your trip. Our Winter Sports Travel Insurance can be added to any of our policies and can give you protection against your equipment, piste closures and most importantly medical cover.
---
Airport Hotels
At Essential Travel we can save you the hassle of that early morning drive before your holiday. With our wide range of cheap airport hotels you can get your holiday started early no matter which airport you fly from. What is more, you can find unbeatable deals on hotels up and down the country; at all major airports, as well as those smaller locations. If you're after somewhere to park for the duration of your holiday, you can find yourself an even better deal with our hotel rooms with airport parking.
Gatwick Airport Hotels with Parking
You will find a variety of deals on our Gatwick airport hotels with parking, such as the Sofitel Gatwick at the Norh Terminal which can be booked with on-site parking included so you can walk directly to check-in. For the South Terminal, we have packaged Purple Parking with the Gatwick Hilton, which makes getting in and out of the airport a breeze with a park and ride service that drops you at the terminal where you can walk to the Hilton in just a couple of minutes. Compare all our offers and prices for the best hotel and parking for your budget.
Heathrow Airport Hotels with Parking
Save yourself the hassle of an early morning start with a room at an Heathrow Airport Hotel. At Essential we can offer you the best deals for your trip on hotels near all five terminals. You can also make some great savings when you include Heathrow parking with your room.
Manchester Airport Hotels with Parking
Get your holiday started early with a Manchester airport hotel. At Essential Travel you will find exclusive deals on all the major chains, as well as the smaller family-run hotels too. If you're driving to the airport you can grab yourself an even better deal when you combine Manchester Airport Parking with your room.
---
Travel Insurance Reviews
Customers have scored Essential Travel 8.5 (ratings from 0-10) based on 1551 reviews.