What Is Personal Liability Travel Insurance?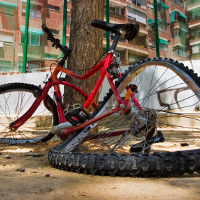 Personal liability cover is intended for those unexpected incidents where you might be held financially responsible for damages you caused to another person or their property. A lot of people may not realise the scope of features which personal liability cover includes. This could be anything from causing a traffic accident abroad, to spilling red wine on a hotel room carpet.
What Does Personal Liability Cover Me For?
Essentially you are covered if you cause injury, death, serious illness or disease to another person who is not a close relative or travelling companion. For example if you are in a traffic accident and seriously injure another person, the cost of their medical bills and damaged property will be taken care of by your insurance provider.
You are covered if you cause damage to property that does not belong to you or a travelling companion. You should make sure that personal liability is included on your holiday insurance policy, especially if you are going to be staying in a rented apartment or family home.
You should however, always thoroughly read the terms of the insurance provider you book with, as the policies may include or exclude features depending on the company.
What To Do If An Accident Occurs
As with all insurance, you must make sure to report the incident as soon as possible
Forward any letter, or summons to your insurance provider as soon as you receive it
Do not admit any liability or pay, offer or promise to pay any claim without written consent from your insurance provider
Is Personal Liability Included In My Standard Travel Insurance?
If you purchase travel insurance through Essential Travel, personal liability is included under all of our travel insurance policies. It may not be included on other provider's policies so it is always best to check the fine print of the company you are booking through.
You can expect the following personal liability cover depending on which of our quote options you choose:
| | | |
| --- | --- | --- |
| Standard Cover | up to £500,000 | £125 |
| Essential | up to £1 million | £100 |
| Essential Plus | up to £1 million | £100 |
| Superior Policy | up to £2 million | £75 |
*Please note that some high risk sports are excluded from personal liability cover. See your policy booklet for more details.
Winter Sports Personal Liability Cover
If you are planning a winter getaway then personal liability on your insurance will cover you for any damage or loss of hired equipment, injury or anything more serious to another person which you may be held responsible for. Winter sports cover is not included in a standard travel insurance policy, so you need to make sure to purchase it as an extra premium to receive the benefits of personal liability cover.
24 Hour Emergency Helpline
If you do cause an accident and have any claims against you, you have access to our 24 hour emergency helpline. Use this service for advice on the specific procedures you need to follow after your accident.
more hub posts