What Is a Pre-Existing Medical Condition?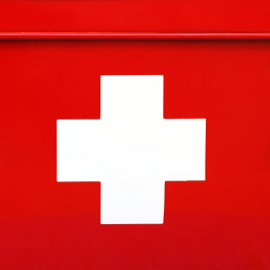 When purchasing a travel insurance policy, you'll be asked to declare any pre-existing medical conditions to the insurer.
Officially, a pre-existing medical condition is any health or medical condition that exists, has been diagnosed, treated, known about or is currently under investigation at the time you purchase your travel insurance policy.
Why Do You Need To Declare a Medical Condition?
If you have a pre-existing medical condition it's vital that you declare it, failure to do so could invalidate your entire policy! Consequently, should you fall ill whilst abroad, you could it to be a rather costly experience as your insurer is no longer obligated to cover your medical costs. Don't underestimate how expensive medical bills abroad can be, in the US for example they can rapidly clock up to ten of thousands of dollars.
However, if you do have a medical condition and you don't want to pay for the additional cover, most companies provide the option for you to declare a condition but opt-out of adding the additional medical cover. What this means is that you've told your insurer about your condition but decided not to cover it and you'll be covered for any medical treatment required abroad that is unrelated to your condition
Some Pre-Existing Medical Conditions Are Covered Free!
The biggest reason that people don't declare their medical condition is due to the perceived additional cost in doing so. You may therefore be surprised to learn that some of the most common medical conditions such as allergies can be added to your policy without any extra cost. Essential Travel provide cover for over 70 medical conditions at no extra cost on our travel insurance policies.
What Cover is Included for Pre-Existing Medical Conditions?
Once you've declared your condition you will be covered for any medical costs that may occur due to your condition whilst abroad, or should your condition prevent you from going on holiday. For example:
Medical expenses: If you get ill or injured abroad and require medical assistance, including hospital, surgical and nursing fees, medication and rescue services.
Repatriation: If you become unable to travel on your pre-arranged transport or need to specific medical care throughout the journey home, your travel insurance should cover such costs.
Cancellation & Curtailment: If you, a close relative or your travel companion become ill before or during your trip and need to cancel or return home early, you can claim back your accommodation and transportation costs (provided your policy includes cancellation cover). Unfortunately, if you on a waiting list for treatment or are you aware of the need for surgery, inpatient treatment or investigations cancellation and curtailment cover will be excluded.
Experts Top Tip: Always add your travelling companions to your policy. They too can claim if you needed to cancel your holiday because of your medical condition or if it had to be cut short while away because you became unwell.
How Do You Declare a Pre-Existing Medical Condition?
Medical Screening is the name for the medical questionnaire that you complete when purchasing a travel insurance policy. Essential Travel for example, offers online medical screening or via the customer service helpline.
The medical screening questionnaire will firstly assess whether you have a pre-existing medical condition and secondly the risk level of any pre-existing medical condition by asking you a series of questions. It's really very simple, and the bonus is that the medical cover you obtain will be tailor made to your exact condition.
more hub posts