Does Travel Insurance Cover Children Travelling On Their Own?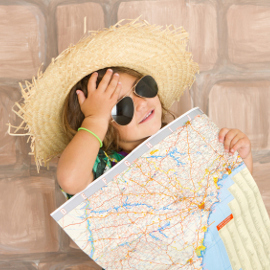 Most children nowadays have been on planes long before they're old enough to realise what's going on. Even so, there will come a time when your son or daughter travels without you, and for any parent that's terrifying.
The first time they jet off, you worry about everything - from the big things (accidents, getting lost, losing all their money, getting ill) to the little things - will they miss their flight because they are listening to music, will they remember to eat? It's times like this when a travel insurance policy for your child will help put your mind at ease. Here are my tips on getting your children travel insurance and covering unexpected mishaps.
Single Trip Or Annual Multi Trip?
If your child is travelling alone to visit friends or family, going on a school trip or even travelling with grandparents, Essential Travel's Under 18s Travel Insurance will cover any individual child aged between 2 and 17. However, it's worth noting that you will need to adhere to any guidelines for travelling minors set out by the airline.
Alternatively, your child may already be named on your family Annual Travel Insurance policy. If this is the case, each child (and adult for that matter) are insured to travel on their own, but any child under 16 years old must be accompanied by an adult.
Take Copies Of The Insurance Policy Documents
Before they set off; give a copy of the insurance documents to your son or daughter, keep a copy for yourself and if they're travelling with someone else like their grandparents, give them a copy too. You'll feel so much better knowing that should anything happen, everyone knows that your child has insurance in place and has all the relevant details at hand. What's more, if they're old enough to understand, take the time to explain what it is and how important it is. Children often like to think they are entrusted with something important and this should stop them scribbling on it mid flight when they're bored.
24 Hour Emergency Assistance
If things do go wrong, you can rest assured that help is on hand. Essential Travel provides an emergency helpline that can be accessed 24 hours a day. This phone number is clearly referenced in the policy documents (which everyone will have a copy of - right?), but if your child is travelling with a phone, why not go one step further and add it to their contacts. Help will be only a phone call away.
Travelling Solo
Travelling without mum and dad is a completely different experience for your child, but scary nonetheless - no matter what they say! I was about 13 when I first flew from Bangkok to Scotland completely on my own. I remember feeling a bit apprehensive about changing terminals at Heathrow in order to make my connecting flight. And then eventually very smug that I'd done it without any help or hassle. It's safe to say that was the first of many trips taken without my parents and I still worry about making my connecting flight, albeit for different reasons!
more hub posts