Top 10 Ways To Get Away From Valentines Day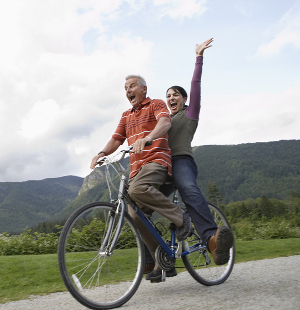 When it comes to Valentines Day you can pretty much split the population into two camps:
Those who cannot wait to give/receive red roses and go away for a romantic weekend
Those who think the whole day is a ridiculous gimmick, created for the benefit of card companies at the expense of idealistic people.
For those who are not interested in seeing the mass of loved up couples, we're got 10 travel ideas so you can get as far away from the echo of Valentines Day baby-talk as possible and enjoy some time away be with your loved one, friends or family.
10. Isle Of Wight
Taking a trip to the Isle of Wight out of peak season is one of the UK's best kept travel secrets. The island is still as beautiful and charming as ever and there are some amazing winter hotel bargains to be found. It's a short ferry ride across the channel and just as picturesque with the island dressed in winter foliage. Log on to the official Isle Of White council website for more information.
9. Florence
Seize the opportunity to visit the capital of Tuscany during the winter months when it is starting to brighten up for the spring and still relatively tourist-free. You and your partner can museum-hop through the rainy streets and talk about it from the comfort of your hotel over a real cappuccino. Click here for more information.
8. Belize
Double your experience in the Caribbean paradise of Belize by sharing the tropical treasures it offers: go snorkeling along one of the largest barrier reefs on earth, swim with dolphins, dive with whale sharks, explore Mayan ruins and memorials or bathe in untouched waterfalls that are etched into the hillsides.
You have a selection of luxury hotels, beach resorts and spas to choose from when finding somewhere to stay. For more information and bookings, log on to the official website for the Belize Tourism Board.
7. New York
The vibrancy and bright lights of New York will make you tipsy with excitement. It really is called the City That Never Sleeps for good reason - there is so much to see and do, who has time to? Walk through Central Park, watch a show on Broadway and cap it off by gawking at the famous skyline from the centre of Times Square. For up-to-date ideas when planning your trip, take a look at the official NYC Guide.
6. Peak District, UK
Stay local and visit the Peak District this February, when it's looking absolutely gorgeous; the chilled beauty of the lush hills is perfect for time by the fireplace. Highlights also include walks through the stunning Derwent Valley, visits to the many stately homes and day trips to quaint villages. For more information, take a look at the Peak District Tourism homepage.
5. Sky Diving
Leaping out of an airplane from 13, 000 feet above the hard UK soil is guaranteed to take your mind off all the mushy Valentines Day nonsense. This is a high-octane, spiritually enlightening, adrenaline fuelled, once-in-a-lifetime (for most) activity that is perfectly reserved for 14 February. Please Note: most skydiving companies are weather-dependent. If it is pouring with rain you may have to look further down the list to find your anti-Valentines Day fix. www.skydiving.co.uk
4. Big Wave Surfing, Oahu, North Shore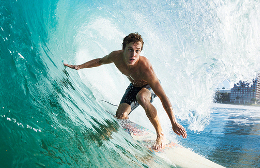 Head out to the North Shore of Oahu for the last pinch of winter swell at the most famous big wave spots in the world. Hawaii's generous climate is still warm enough to live in your suit all winter-long, so you can maximise your time in the water - even if you are just dipping your feet in while observing the pros.
3. Anti-Valentines Day Parties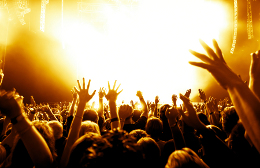 Why not make a date of it and head down to a party with friends? With a number of Anti Valentines Day parties around, you won't be short on places to go. Head down to Apples and Pears on 26 Osborn Street in London, tickets are selling for £3, expect adult games, cake and goody bags. Bounce in Holborn is Europe's biggest ping pong and cocktail bar, go for yummy drinks and dancing, not to mention a perfect way to meet new and interesting people.
2. Apres Ski Weekend In Chamonix, France
Get a partner in crime and head to Chamonix, France for a cracking weekend of skiing, snow boarding and après ski festivities. Not only does the resort offer some of the finest slopes available in Europe, it is equally renowned for being a place to enjoy yourself after hours. The fresh air and exercise will do you the world of good, as will a dose of fun at the bars.
1. Winter Barbeque
The best way to avoid the fuss of Valentines Day is to avoid acknowledging that it is even happening. To accomplish this you need two things: friends and a covered barbecue area (in case it rains). Start off in the early evening and put plenty of effort into making sure everyone stays warm around the fire (bring out blankets and gloves), you have good music playing (strictly NO Sinead O'Connor or James Blunt) and some port to warm your tummies.
Last Updated: January 1900
Clayton is a comfortable traveller, having grown up in a small city that was far away from everything. He spent lots of time in the car as a child, driving up and down the coast of South Africa on surfing trips with his family. After studying abroad in the United States and spending a year working in London, he moved to Cape Town, where he completed a Master's Degree in Creative Writing. He now works as a freelance writer for various travel, surfing and action sports publications.