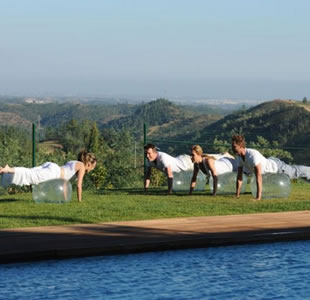 After a month of mulled wine, unwrapping presents and singing Auld Lang Syne, you may need a holiday from the festive season. For some people this means a strict set of weight loss, detox resolutions. Towards the end of January these resolutions begin to lose their appeal and as the cold digs in you may find yourself in need of some extra motivation. In this month's Top 10, we count down the best retreats to give a little spark to your new year detox.
Ulpotha, Sri Lanka
With a history that spans more than 2,000 years, Ulpotha is a portal into a different era - a time when the world was quieter and without electricity. The resort prides itself in being named the Best Yoga Retreat in the World (Observer Magazine), offering visitors an isolated getaway among the mountains, lakes and valleys of Sri Lanka. www.ulpotha.com
You may also like...
Last Updated: January 2014