PacaPod - the seriously organised baby organising bag!

If there's anything you can't possibly fully prepare for, it's parenthood. Fun, exciting and slightly frightening, having a little one in tow definitely tests your skills!
Thankfully PacaPod have created an innovative product to help all the parents out there.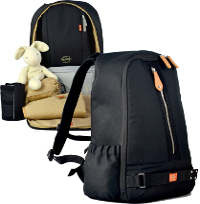 The Picos Pack is a practical baby bag that can be used for outings or travelling, making sure that your first family holiday is stress free.
The Picos Pack is a 3-in-1 'baby organising system' that includes two detachable pods, one for feeding items and one for changing items. The feeding pod is fully insulated and can keep warm for up to three hours. The changing pod features different compartments for creams, clothes and nappies. The pods are detachable and can be attached to a buggy or luggage trolley. The bag also comes with a changing mat, which makes changing nappies easy even in small spaces like aeroplane bathrooms - just take the neat changing pod and changing mat with you. Simple!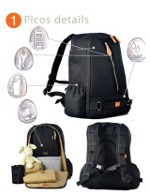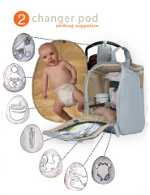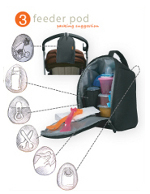 The Picos Pack is made from durable waterproof woven material with quality leather pull-tabs and there is even a separate parent pocket in the front so that you don't have to look through the entire bag to find your house keys. It also features a sturdy chest strap and pram clips for hands-free multitasking.
The key to sanity on family outings and trips is organisation and the new Picos Pack has really done all the hard work for you. Picos Packs with standard pods retail at £80.00.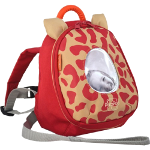 PacaPod have made things even more fun, with an additional changer-toy pod made especially for the little ones. They come in a range of colours and can even be personalised with a photo! They can be used for cuddly toys, snacks and colouring books, things to keep them occupied on the aeroplane or as a changing pod to help lighten your load. It has chest straps so it won't wiggle off their little shoulders, and a parent strap so that you can give your little ones independence as well as security when in busy public places. When their backs become tired you can easily pop the toy pod back in the bag, all part of the 3-in-1 organising pack. These are not included in the standard bag and retail at £24.95, a nice addition as they get older.
The PacaPod is an exceptional product - it lets parents focus on enjoying their children instead of spending time organising and re-organising their baby bags and still not finding what they need! Visit the PacaPod website for more information.