World's Best Ecotourism Destinations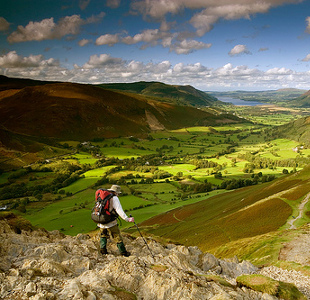 Ecotourism has become a very broad term that describes travelling with priorities. At its very core, it's about putting a premium on the environment, enjoying the world we live in responsibly and making sure that future generations can do the same. 'Sustainability' is something of a buzzword, but it underpins the ethos of ecotourism and stresses the importance of thinking ahead. All the actions that led to the emergence of 'ecotourism' were based on short-term ideas; people were interested in offering tourists fancy holiday packages that had tiny price tags, big financial rewards and bigger hidden costs to natural resources. Today ecotourism works the other way round, as it tries to restore balance to our changing world.
It's not always the cheapest option, but it doesn't carry the weight of our old, naïve ways of holidaying. Big issues like deforestation, pollution and waste removal are all connected to small issues, like recycling, supporting the right businesses and watching your energy usage. It's applicable to all destinations and even in our lives at home, but in different measures of practicality. As the world shifts towards better environmental standards, everyone is trying to do their part to make a difference; an eco-lodge in Ecuador and Chile might focus on planting trees and supporting their community businesses, while a hotel in the middle of New York concerns itself with implementing a practical waste removal system and using LED lights.
This month we're looking at ecotourism destinations that can be enjoyed by all travellers, in big cities, small towns, jungles, islands and marshlands. You don't have to be Bear Grylls to enjoy your holiday with a clear-conscience, but you do have to look at what you do while you're on holiday.
Last Updated: September 2013