UK Year Round Skiing Breaks
If the inches of powdery white snow blanketing most of the country have got you reaching for your salopettes, why not make the most of the bad weather with a weekend skiing in the UK? With bad weather cancelling flights to foreign ski resorts in France and Italy, where can we find winter fun on our doorsteps? Beat the January blues with a few days away to make the most of the snow. Plus, skiing in the UK is cost effective when compared to heading over to the continent; you certainly won't need a pricy lift pass, just warm clothes and a good pair of gloves.
Here are the best places for a skiing break in the UK (whether it's snowing outside or not!)
Snowdome, Tamworth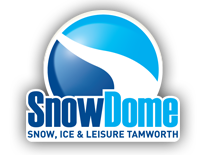 Set foot inside the Snowdome in Tamworth and you'll feel like you've been whisked away to the Alps rather than being on holiday in the Midlands. Inside you'll find real snow throughout the year perfect for skiing, snowboarding or just throwing snow balls. There's a 170 metre track which is challenging enough for winter sports enthusiasts as well as being a great place to make your first snow plough. For sporting newbies, there's a one-day course to get you up on your skis or board. If you're on holiday with the family, you'll want to focus on fun and with tobogganing, adrenaline tubing and a snow play area for the youngest members of the family, you'll end the day exhausted but happy.
Avon Ski, Churchill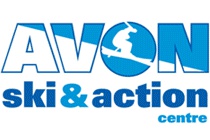 For year round skiing in the great outdoors, the dry ski slope at Churchill, just outside of Bristol, is the way to go. There's a 165 metre track with enough jumps and twists to challenge old hands but which won't intimidate those clipping into skis for the first time. Younger members of the family will enjoy tobogganing down the ski run while those looking for more of an adventure holiday will enjoy mountain boarding or one of the other adrenaline-fuelled activities on offer in Bristol. And once you've tired of skiing, there's plenty more to entertain you during your holiday in Somerset from cheese tasting in Cheddar to exploring the cool city of Bristol. If you're looking for holiday accommodation, Sykes Cottages - the UK's largest independent cottage agency has a great selection of holiday cottages across the UK, perfect for a winter break.
Chill Factore, Manchester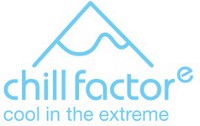 For a real taste of an Alpine holiday in the UK, try the Chill Factore in Manchester where you can snowboard and ski on 180 metres of real snow. If you're a fan of the Winter Olympics and something of a daredevil, there's an icy luge to slide-down with nothing but a board beneath you. For kids of all ages there's plenty to keep them entertained apart from the traditional winter sports; have a go at extreme sledging where you reach speeds of up to 30mph in a Zorb or plunge yourself head first down the snow on an Air Board.
So, why not make the most of the snow with a skiing holiday in the UK? While it's still snowing, there's no need to cross Hadrian's Wall to the Scottish resorts or even head indoors with outdoor ski centres across the Lake District perfect for a holiday with good runs in Weardale, Allenhead and Raise. Grab your gloves and have a great holiday!
more blog posts