Southampton Airport Parking
from only £64.99 for 1 week
Save up to 29% on the turn up rate
Search live availability
Cheapest prices guaranteed
Full directions & maps
Quick & easy to book Southampton Airport parking
1
Southampton Airport Services
Cant find the car park you're looking for?
We no longer sell the car parks listed below, but don't worry we've got plenty of great alternatives! Simply get a quote and we'll show you all the car parks available for you to choose.
Southampton Airport Parking Reviews
Southampton Airport airport parking has been rated 90 out of 100 from 78 customer reviews.
Car park: Stress Free Meet & Greet
Mr Hart said "Nothing more to say. It was first-rate."

Arrival
Staff
Return
Service
Will use again?
Car park: Stress Free Meet & Greet
Mr Adams scored the car park but didn't leave a comment.

Arrival
Staff
Return
Service
Will use again?
Car park: On Airport - Long Stay
Mrs Rabson said "Very easy and relaxing once the admin staff got my email address right!"

Location
Transfers
Staff
Service
Will use again?
Find out more about our reviews system.
Compare the location of Southampton Airport's car parks on the map below.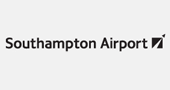 Southampton Airport Address:
Southampton Airport
Southampton
SO18 2NL
Sat Nav:
50.9494848274038,
-1.3569401428222818
Southampton Airport Post Code:
SO18 2NL
Click on the blue

markers to access full car park information
Your Parking, Our Expertise
Find the right car park for your needs with Essential Travel's Expert Tips:
No.1
5 reasons to pre-book

Save on the turn up rate
Choose from multiple car parks
Guaranteed best prices
Reserve your space during busy times
Avoid hassle on the day
find out more →
No.2
3 ways to park

Meet & Greet - The easiest way
Park & Ride - The cheapest way
On Airport - The convenient way
find out more →
No.3
Parking prices explained

To ensure you get the lowest prices available you need to:
pre-book early
avoid travelling during busy periods
go away for more than 1 week
find out more →
The small print: Well there isn't any. The price we quote you is the price you will pay. When you book with us there are No hidden fees!
A Quote for a Quote
Words to inspire worry-free travel