Manchester Airport Parking
from only £17.99 for 1 week
Save up to 76% on the turn up rate
Car parks serving all terminals
Lowest prices guaranteed
Read 1000s of reviews
Quick & easy to book Manchester Airport parking
21
Manchester Airport Parking Services
Manchester Airport Parking Reviews
Manchester Airport airport parking has been rated 90 out of 100 from 10908 customer reviews.
Car park: On Airport - Jet Parks Plus - All Terminals
Mr Evans said "Inadequate written explanation at outset of parking process. Insufficient and unclear signposting to JetPark Plus, No additional signs to take account of roadworks. Signpost "Jetpark Plus/JetPark 3" on arrival confusing. Had unacceptable wait on return for 2 buses because the first of these failed to stop at designated bus stop. Longer intervals between buses for JetPark Plus than Jetpark 1,2 and 3 which unacceptable for more expensive service, Worst parking experience at any airport wordwide I have been to, so far."

Location
Transfers
Staff
Service
Will use again?
Car park: On Airport - Long Stay Terminal 1 & 3
Mrs Roberts scored the car park but didn't leave a comment.

Location
Transfers
Staff
Service
Will use again?
Car park: Jetparks 2
Dr Hill said "Easy parking and the transfer buses were quick and really helpful drivers. Automatic car recognition meant that there was no hassle at the barrier, just picked up the token and drove straight in. On return, just put the token in the slot and drove away."

Location
Transfers
Staff
Service
Will use again?
Find out more about our reviews system.
Compare the location of Manchester Airport's car parks on the map below.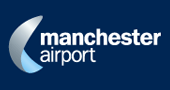 Manchester Airport Address:
Manchester Airport
Manchester
M90 1QX
Sat Nav:
53.361975,
-2.270823
Manchester Airport Post Code:
M90 1QX
Click on the blue

markers to access full car park information
Your Parking, Our Expertise
Find the right car park for your needs with Essential Travel's Expert Tips:
No.1
5 reasons to pre-book

Save on the turn up rate
Choose from multiple car parks
Guaranteed best prices
Reserve your space during busy times
Avoid hassle on the day
find out more →
No.2
3 ways to park

Meet & Greet - The easiest way
Park & Ride - The cheapest way
On Airport - The convenient way
find out more →
No.3
Parking prices explained

To ensure you get the lowest prices available you need to:
pre-book early
avoid travelling during busy periods
go away for more than 1 week
find out more →
The small print: Well there isn't any. The price we quote you is the price you will pay. When you book with us there are No hidden fees!
A Quote for a Quote
Words to inspire worry-free travel