Car Park Attendant of the Month


The Car Park Attendant of the Month Award is designed to help us reward the individuals that provide you with an exceptional level of service.
The winner is voted for by thousands of reviews each month from our car parking customers. For more information on the scheme please read the "About the Award" page available on the left hand side
Quote: It's really great to get the award. I would like to say that this is an award for the whole team. We all work really hard and this could not have been acheived without the commitment of all the guys here.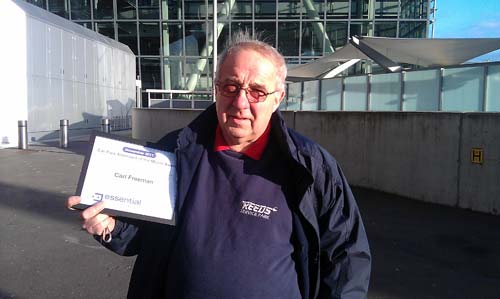 Quote: Great news, thank you very much. We work hard to achieve such a high level of service.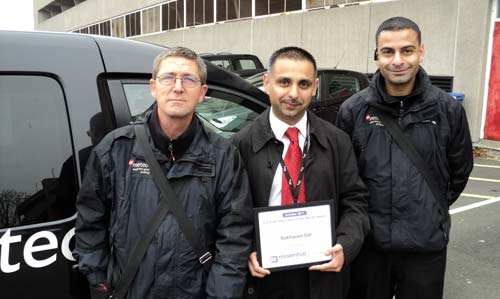 Quote: We got the biscuits just in time at lunch time today! Thank you and the rest of your team.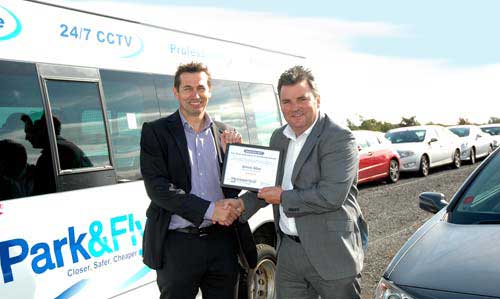 Unavailable for comments as currently walking Hadrian's Wall for charity with his staff.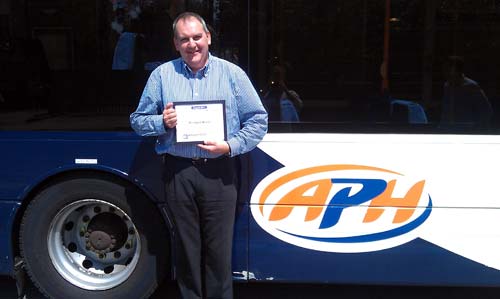 Quote: I must say that though that it is a big team effort and I only steer the ship.

I would be proud however to accept the award on behalf of the team at Manchester.
Favourite Biscuit:
We're from "up north" so we will eat anything (as long as some of them contain jam).
Car Park:
APH Manchester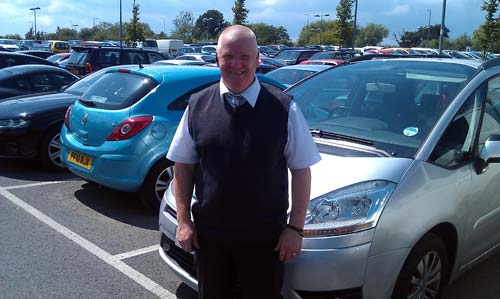 Funny parking story: I have a dry/wicked sense of humour and it seems to break the ice with most of the customers we have here.

I once had a group of ladies who came into the car park and one of them was scared to death of flying so of course the other ladies were ribbing her about it.

So I said to her, "If you're that scared of flying, sit at the back of the plane."

She said "Why, is it because it's not as scary at the back?"

I said "Not at all, but you don't hear of many planes backing into mountains do you."

This had them in stitches and seemed to take her mind off the flying for a little while."
Favourite Biscuit:
The sas of dunkers: Hob Nobs
Car Park:
First Response Parking - Manchester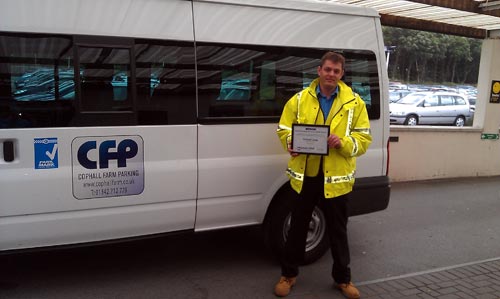 Quote: Thank you very much, I am not the only one though, there are lots of others who work very hard here too.
Favourite Biscuit:
Chocolate, naturally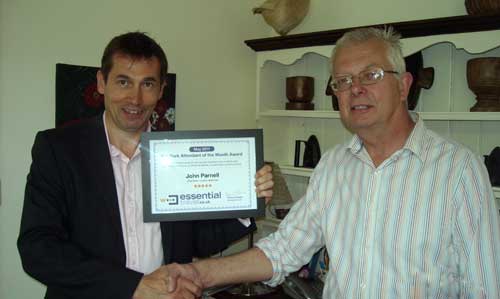 Funny parking story: There was this one time where I went to move the customers car, opened it up fine with the button and jumped in. I put the keys in the ignition and the seat and steering wheel began to move and before I knew it I was crushed up inside the car! Turns out the customer had left me with his wife's keys and it had automatic settings for the positions based on the key!
Favourite Biscuit:
Anything fruit or nut based